How To Give Up Being Selfish? (8 Ways To Be A Little Less Selfish Every Day)
Many people think that being selfish is a good thing. One should take care of himself after all.
The truth is, while it's essential for one to take care of himself, it doesn't mean that he shouldn't consider other people's needs.
A relationship with a selfish person is hard to maintain, and he almost always ends up losing friends or loved ones.
If you're worried you might be too selfish and want to be more considerate toward others' feelings and needs, then there are many things you can try today to achieve that.
This article contains 8 ways to be a little less selfish every day.
Ready? Let's get started!
#1. Practice Putting Yourself Last.
Everyone is as special as you are, and they too deserve the best. Start practicing putting others first.
This doesn't mean to deprive yourself of everything, it simply means acknowledging when someone else might something more that you do, like letting people with fewer items go in front of you at the grocery store or giving up your seat at the bus for someone who might need it more.
#2. Put Yourself In Someone Else's Shoes.
"Walking a mile in someone else's shoes isn't as much about the walk or the shoes; it's to be able to think like they think, feel what they feel, and understand why they are who and where they are. Every step is about empathy." – Toni Sorenson
Consider how people around you might be feeling in any given situation. When you try to imagine what others might be going through, your empathy increases and you become less selfish.
Before complaining about the waiter giving you the wrong order, consider how overwhelmed he must be working long hours on his feet.
#3. Keep In Mind That You're Not More important than others.
Selfish people are usually those who think they're the center of the universe and that the world owes them something. But the truth is, no one is more important than others.
Whatever you think you deserve, you'll need to put in time and effort to earn it.
Read More: How To Get Over Yourself And Stop Feeling That The World Owes You Anything
#4. Determine How Bad Do You Need The Things You Want.
We want different things. Sometimes these things can be contradictory, like wanting a job that allows us to travel all the time, while at the same time wishing for the lifestyle of someone who operates a home-based business that prevents him from traveling.
What we don't realize is that we need little to be happy.
So whenever you find yourself wishing for something, stop and ask yourself, do you really need it?
Once you learn to focus on what you need and not on what you want, you'll find yourself able to give more generously.
Related: 5 Easy Ways To Simplify Your Life, Be Healthier and Happier
#5. Enjoy Giving Attention To Others.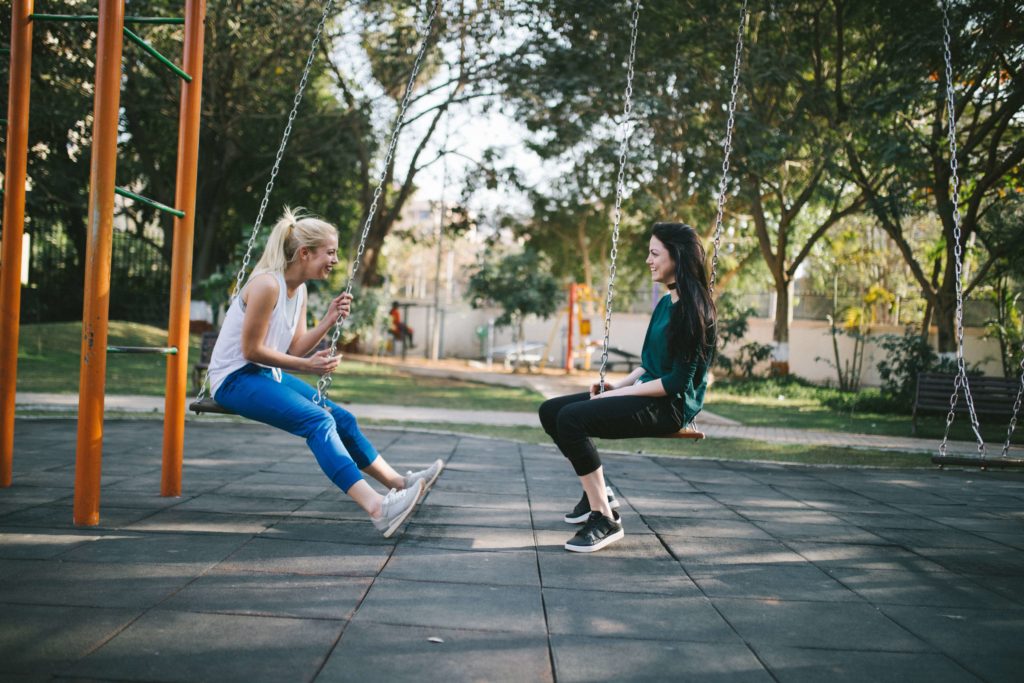 People love having the attention of others. In fact, this is one of the best ways to get people to like you, which in order can give you great satisfaction not to mention that it'll make you less and less selfish.
Ask people about their interests and listen intently while they do the talking. You'll be amazed by how open they'll become and how many people will be drawn to you.
#6. Accept Criticism Gracefully.
While you shouldn't care much about what other people think of you, you should recognize a valid criticism when it comes.
Feedback from someone who cares about you is usually worth pondering upon. It's an opportunity for you to change something and improve.
#7. Be Grateful.
"Gratitude turns what we have into enough." – Anonymous
One of the reasons that make people act selfishly, is their constant need to acquire more. In other words, they've failed to acknowledge all the blessings in their life. No matter how much they buy and acquire, it's just never enough.
Counting your blessings will help you feel more content with what you already have. Start a gratitude journal in which you write at least 3 things you're grateful for every day.
Related: How Gratitude Can Change Your Life Overnight
#8. Help Without Expecting Anything In Return.
"Sometimes it takes only one act of kindness and caring to change a person's life." – Jackie Chan
Helping others willingly and without expecting anything in return helps you feel good about yourself and you become less selfish. Here some suggestions to help you be more giving:
Take the time to listen to a friend in distress. Listening can be a great gift and can make the person you're listening to feel a whole lot better.
Volunteer your time. Volunteering can be an eye-opening experience. Seeing others who are less fortunate will make you feel more grateful for the life you're living. It'll also make you feel better and increase your empathy toward others.
Learn to share. Sharing the things you love will double your joy. It'll show you how little you really need, and how better it is to share the good things in life with others.
To Sing a Deeper Song, consider:
Like This Post? Please Consider Sharing It On Facebook, Twitter, and Pinterest!