This post contains some of the best anxiety quotes images.
Symptoms of Anxiety
Some common symptoms of anxiety include:
1. Excessive worry: Constantly feeling tense, apprehensive, or fearful without any apparent reason.
2. Restlessness or irritability: Feeling on edge, unable to relax, or getting easily agitated.
3. Difficulty concentrating: Having trouble focusing, experiencing racing thoughts, or feeling easily distracted.
4. Fatigue: Feeling constantly tired or lacking energy, even after getting enough sleep.
5. Muscle tension: Physical symptoms like muscle aches, tightness, or tension headaches.
6. Sleep disturbances: Difficulty falling asleep, staying asleep, or having restless and unsatisfying sleep.
7. Panic attacks: Intense episodes of fear or dread accompanied by rapid heart rate, sweating, trembling, and shortness of breath.
8. Avoidance behavior: Feeling the need to avoid certain situations, places, or people due to a fear of triggering anxiety.
9. Gastrointestinal issues: Digestive problems like stomachaches, nausea, or diarrhea.
10. Social withdrawal: Pulling away from social activities and relationships due to anxiety-related distress.
Remember, everyone experiences anxiety differently, so it's essential to consult a healthcare professional for an accurate assessment and personalized advice.
Anxiety Quotes Images
1. "It's perfectly okay to admit you're not okay." – Unknown
2. "Worrying is like walking around with an umbrella waiting for the rain." – Unknown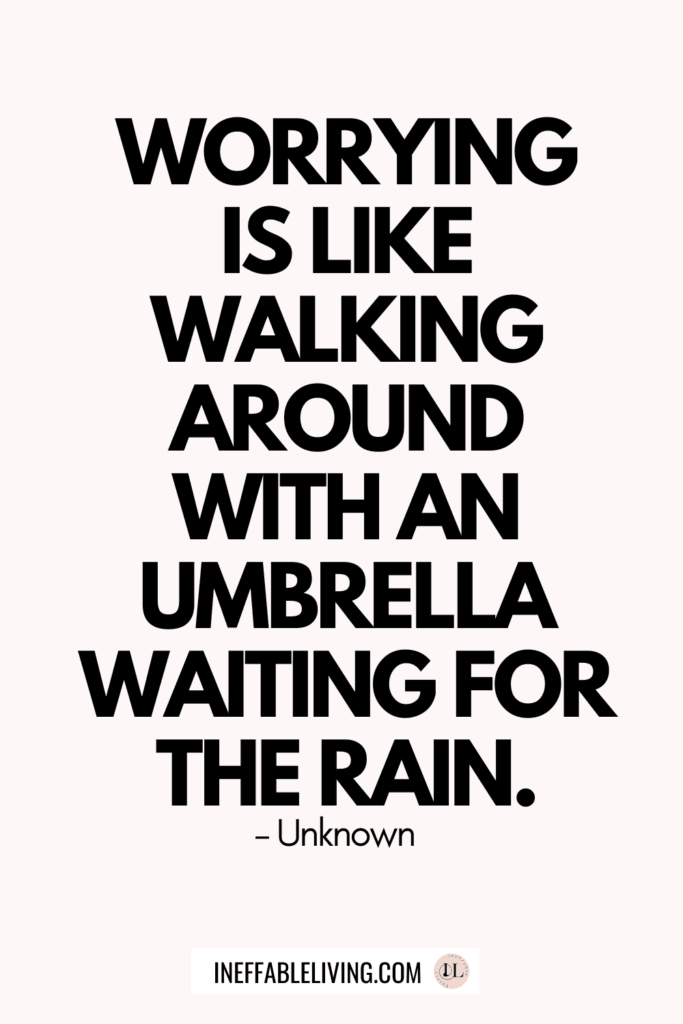 3. "The best use of creativity is imagination. The worst use of creativity is anxiety." – Deepak Chopra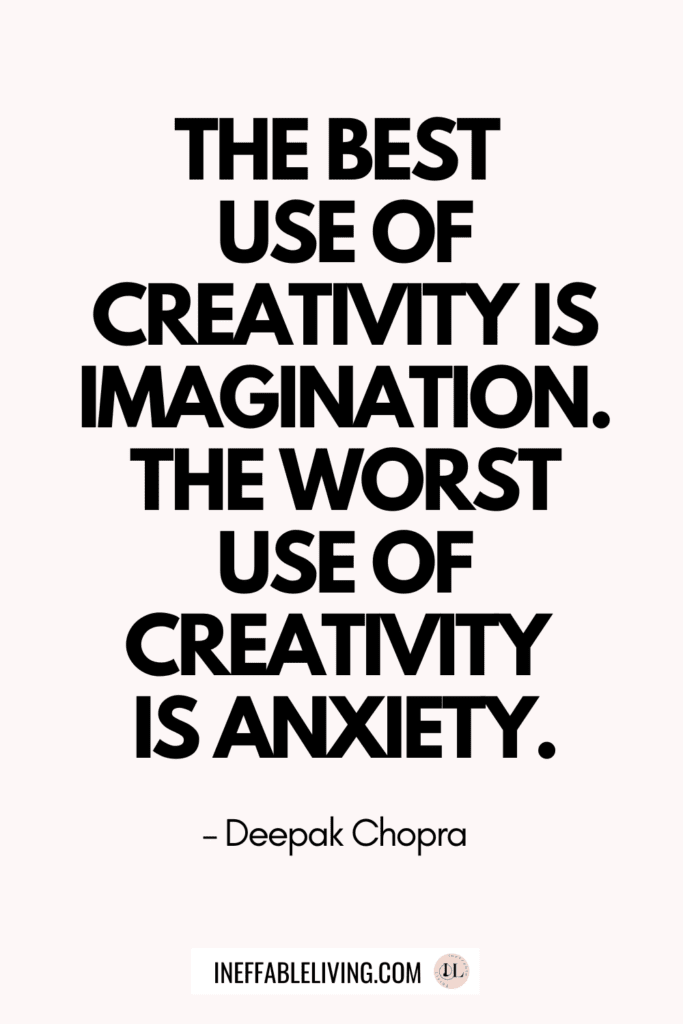 Related: Top 10 Practical CBT Exercises For Generalized Anxiety Disorder Relief
4. "You are bigger than what is making you anxious." – Unknown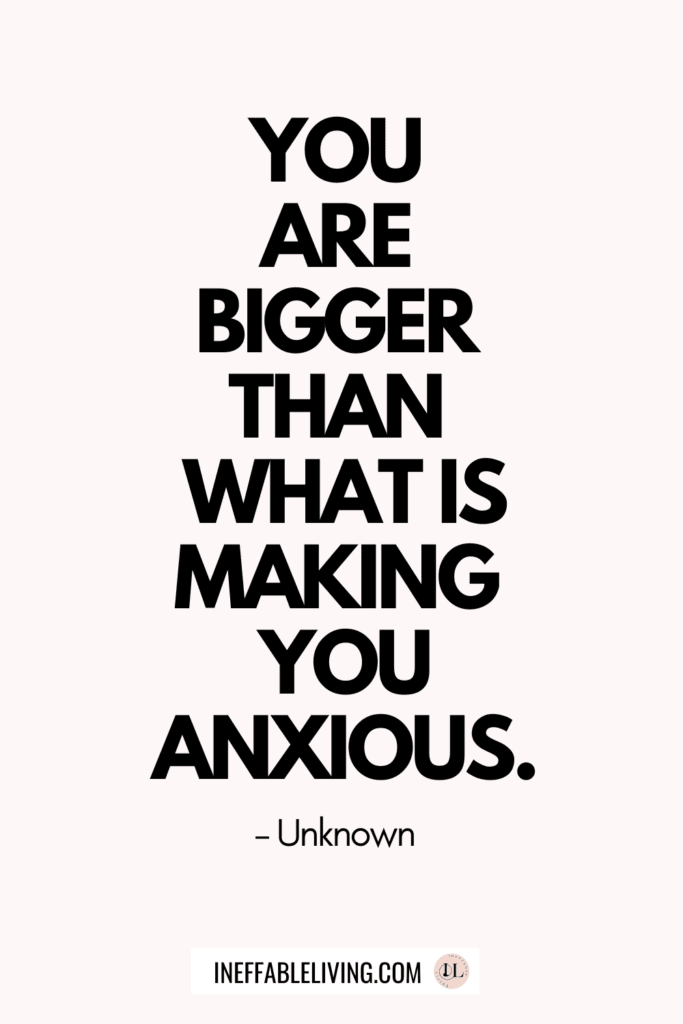 5. "If it's not going to matter in five years, don't spend five minutes being upset about it." – Unknown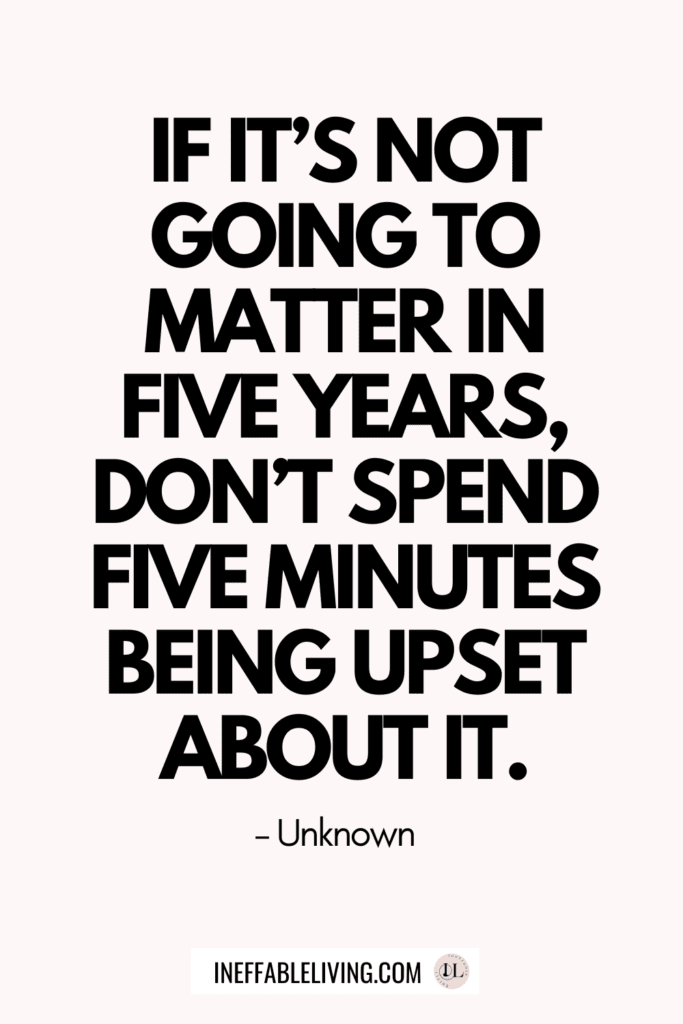 6. "Fear thrives in a place of inaction. Overcome your anxiety by taking one small step forward." – Sarah Boyd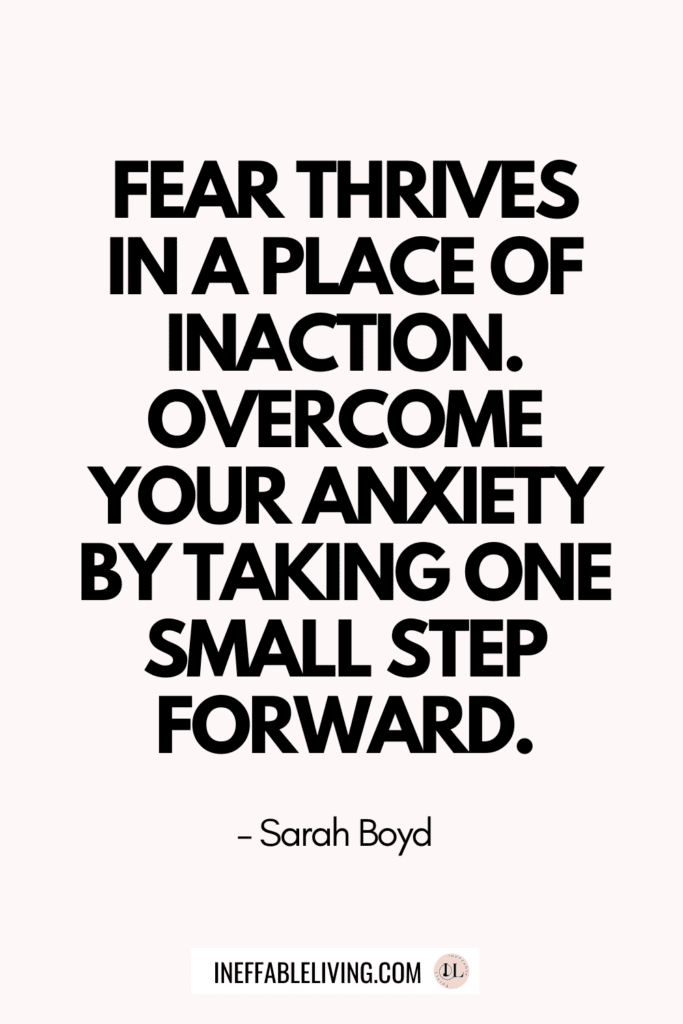 Related: 30 Day Social Anxiety Challenge That Will Help You Feel More Confident
7. "You don't have to control your thoughts, you just have to let them stop controlling you." – Dan Millman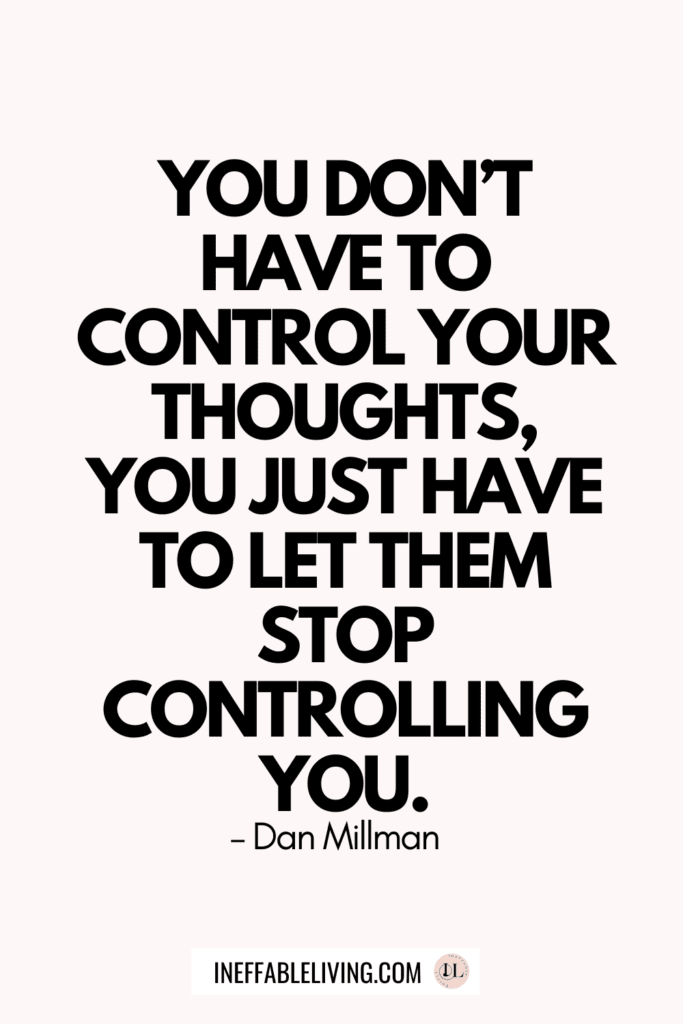 8. "There are these moments you think you won't survive. And then you survive." – David Levithan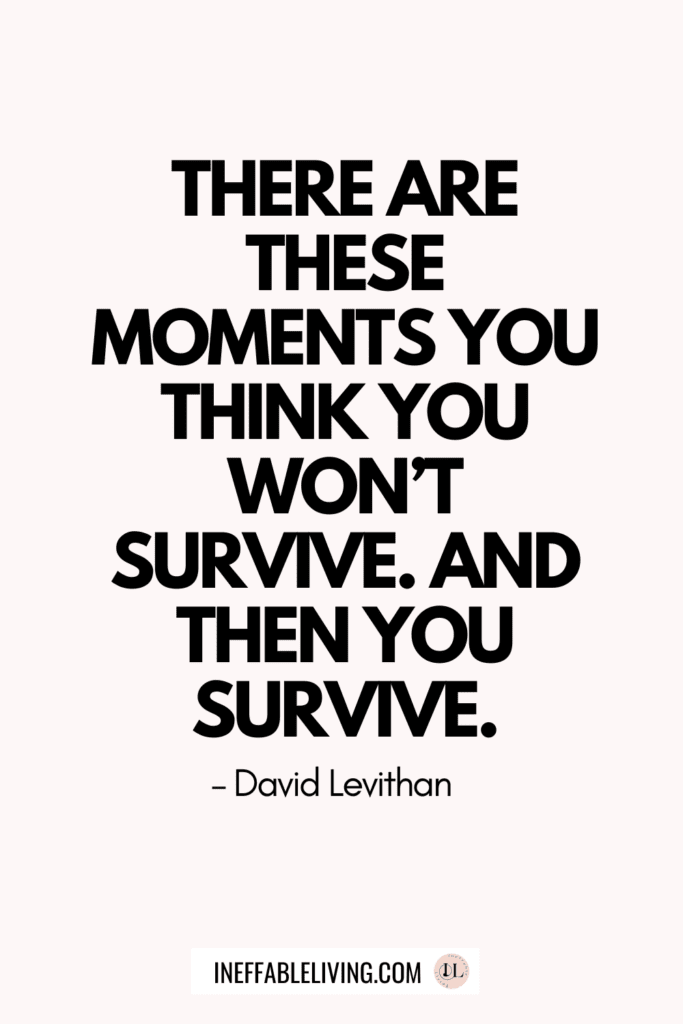 9. "Anxiety is when the butterflies in your stomach turn into bees." – Bridgett Devoue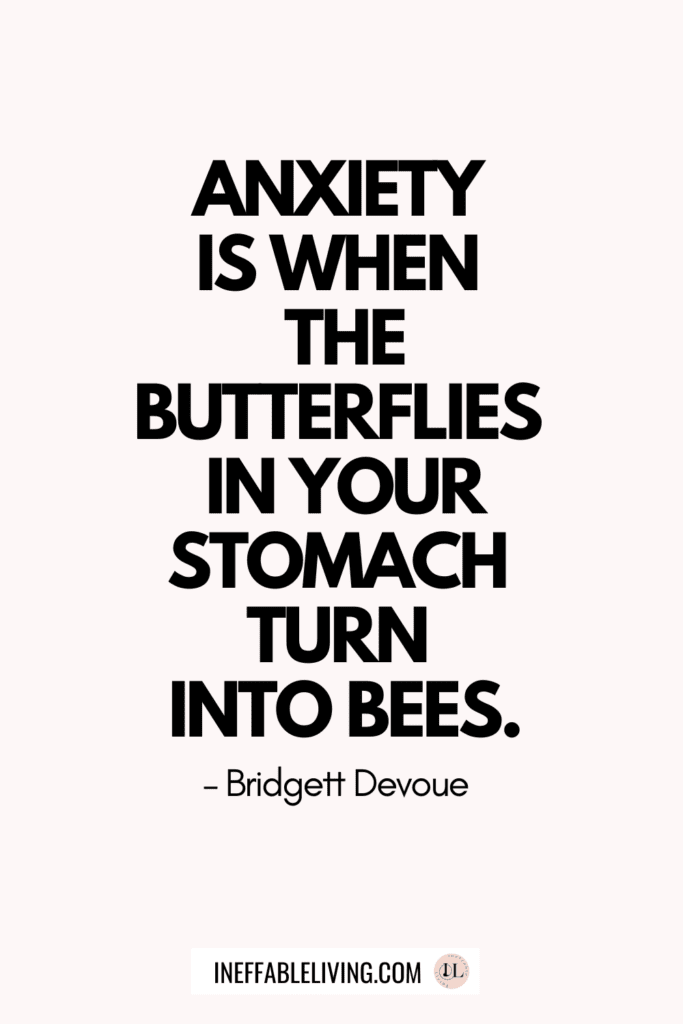 10. "If it's out of your hands, it deserves freedom from your mind too." – Unknown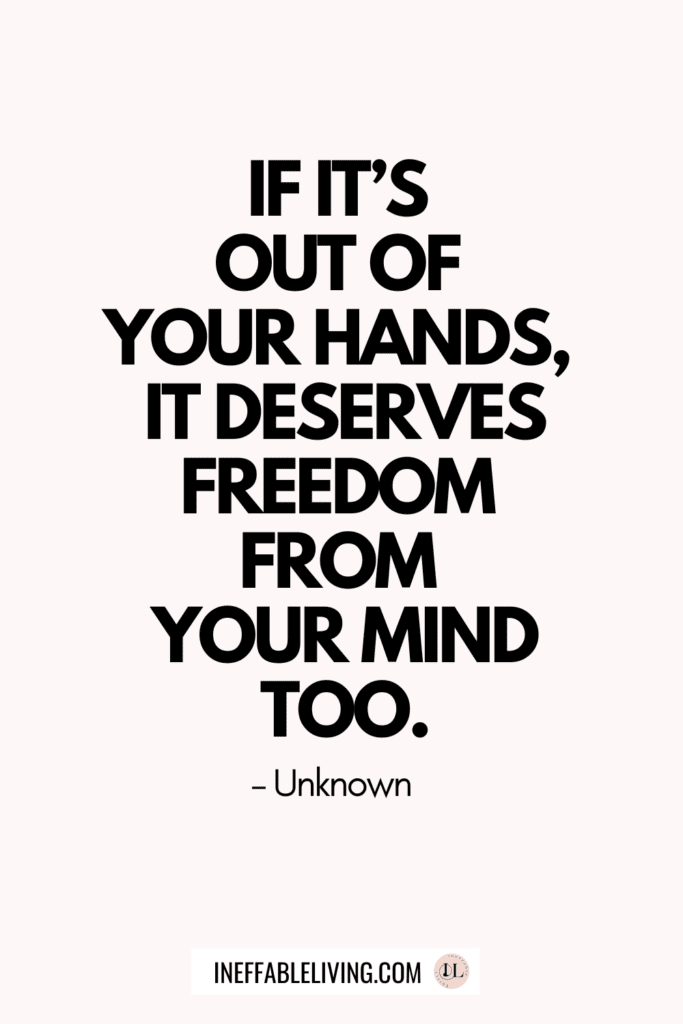 Related: How To Stop Self-Critical Thoughts Using These Top 10 Techniques
11. "Just because I can't explain the feelings causing my anxiety doesn't make them less valid." – Lauren Elizabeth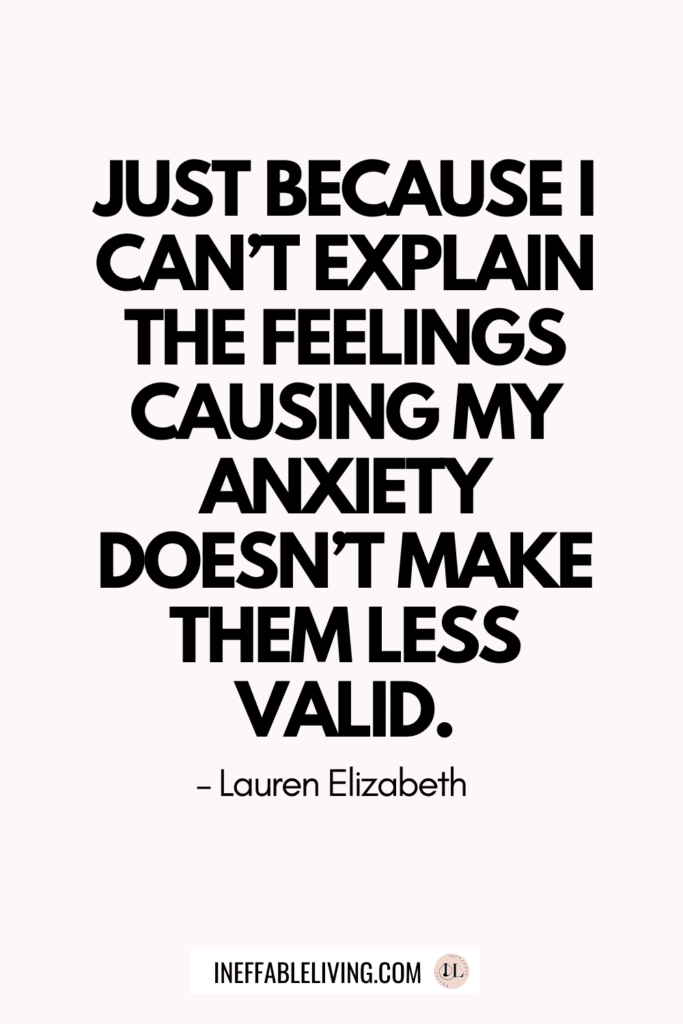 12. "Smile, breathe, go slowly." – Thich Nhat Hanh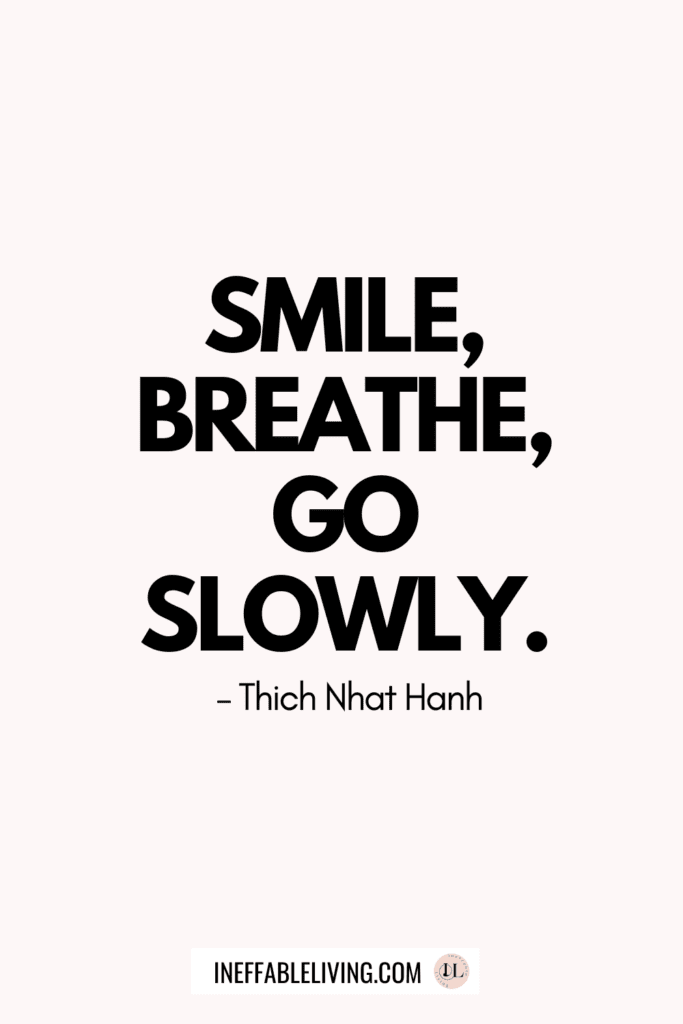 13. "Trust yourself. You've survived a lot, and you'll survive whatever is coming." – Robert Tew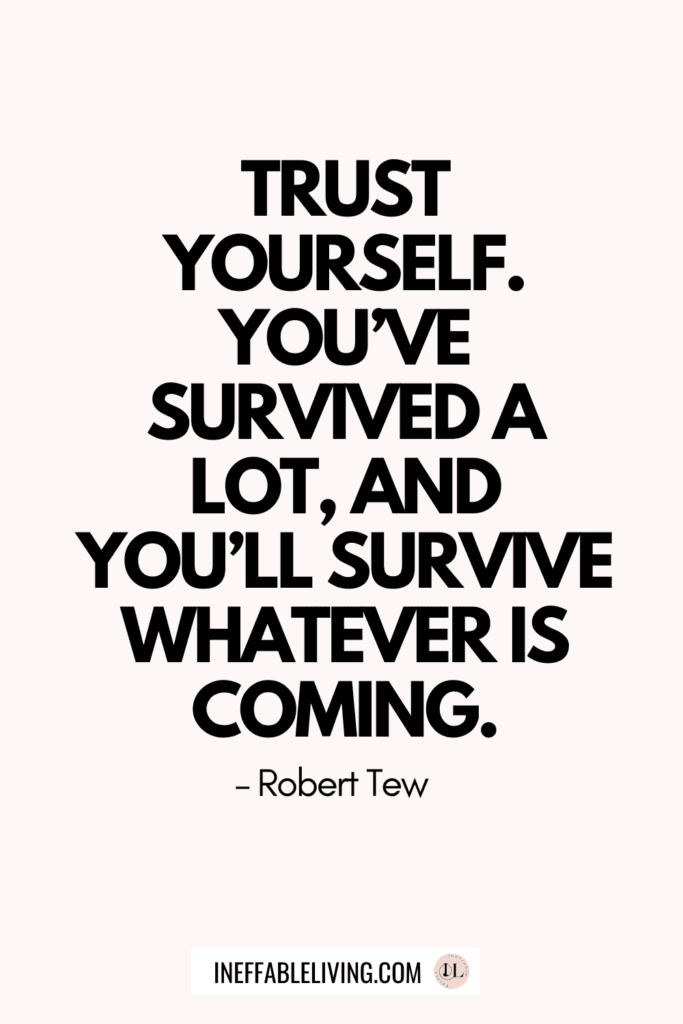 14. "Anything that costs you your peace is too expensive." – Tenzin Gyatso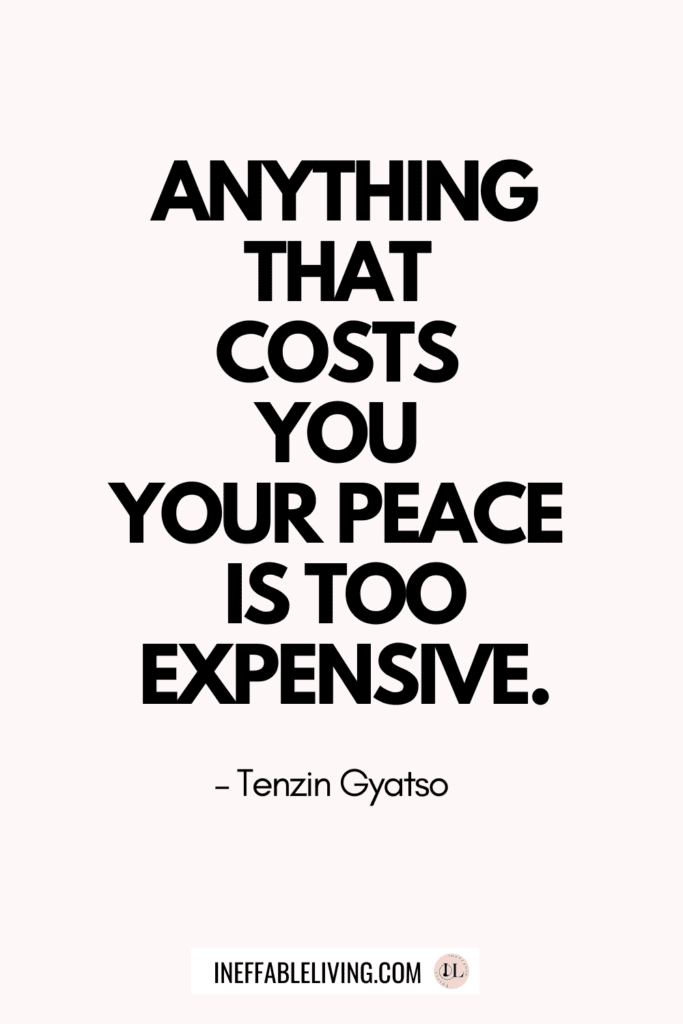 Related: CBT For Phobias – Top 7 Phobias To Overcome For Good Using Cognitive Behavioral Therapy
15. "Not everything that weighs you down is yours to carry." – Unknown
16. "Learning to ignore things is one of the great paths to inner peace." – Robert J. Sawyer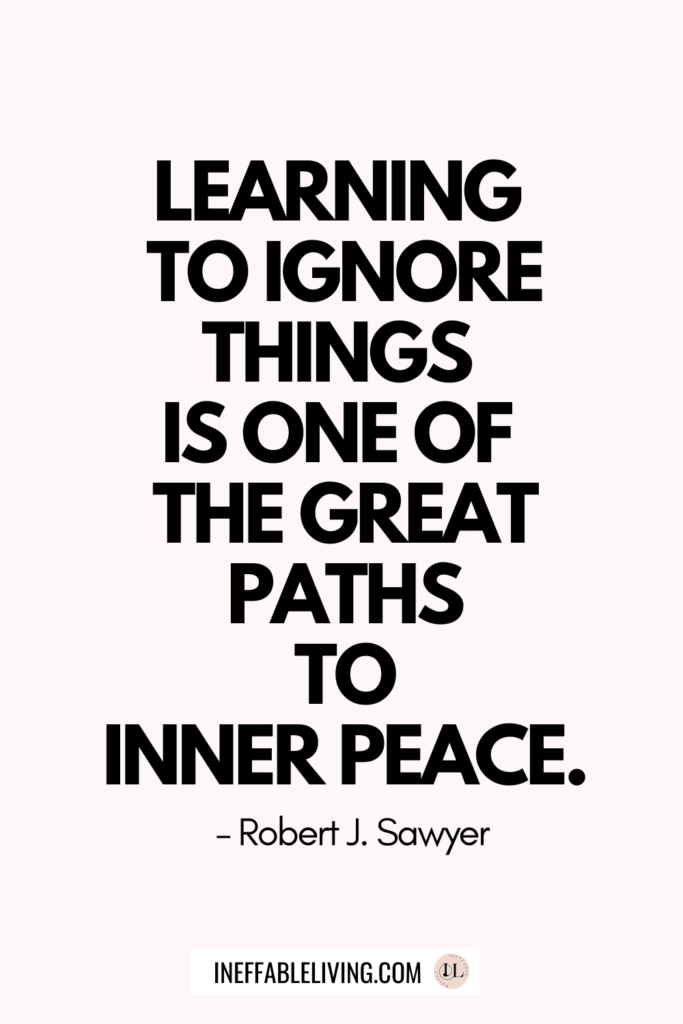 17. "Your anxiety is lying to you. You are loved and are going to be okay." – Unknown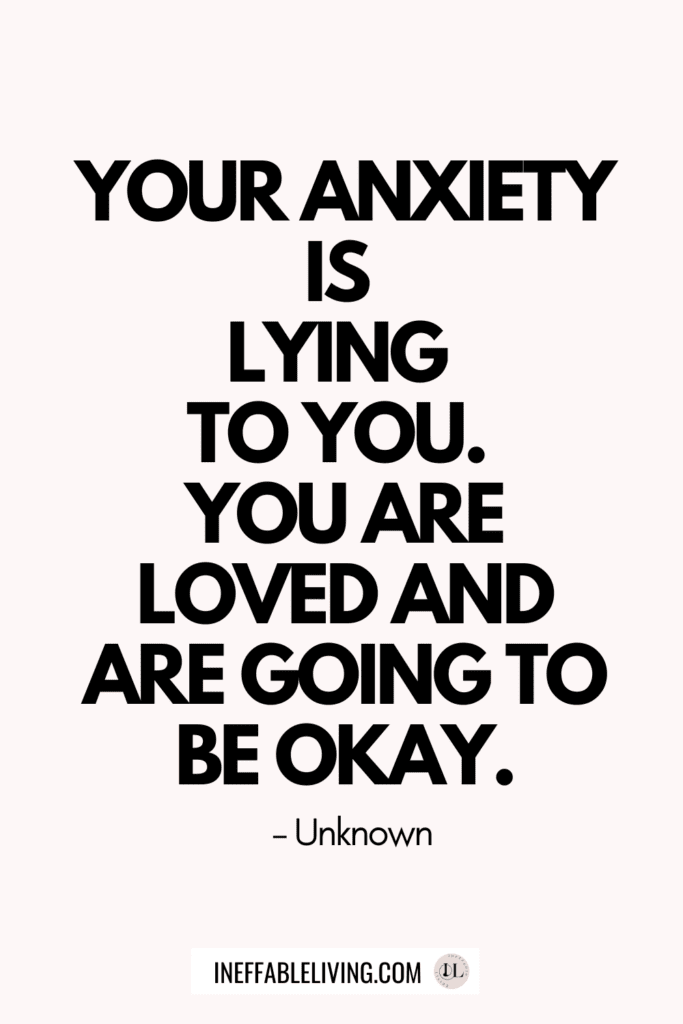 Related: How To Overcome Agoraphobia Without Medication? 9-Step Guide To Control Panic Attack In Public
18. "Feel the feeling but don't become the emotion. Witness it. Allow it. Release it." – Crystal Andrus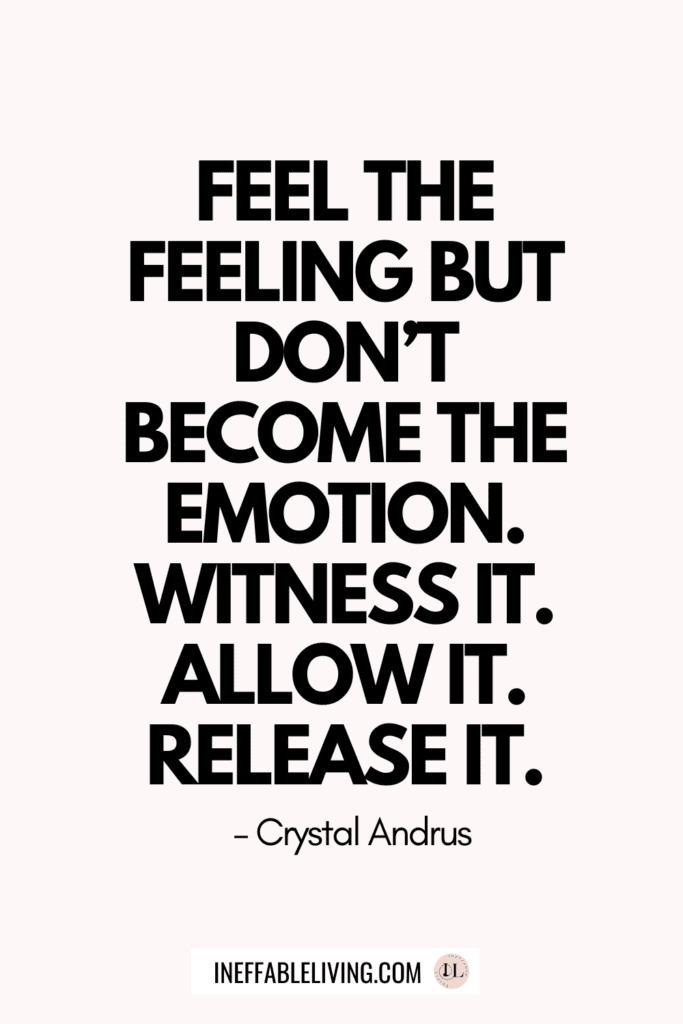 19. "Nothing diminishes anxiety faster than action." — Walter Anderson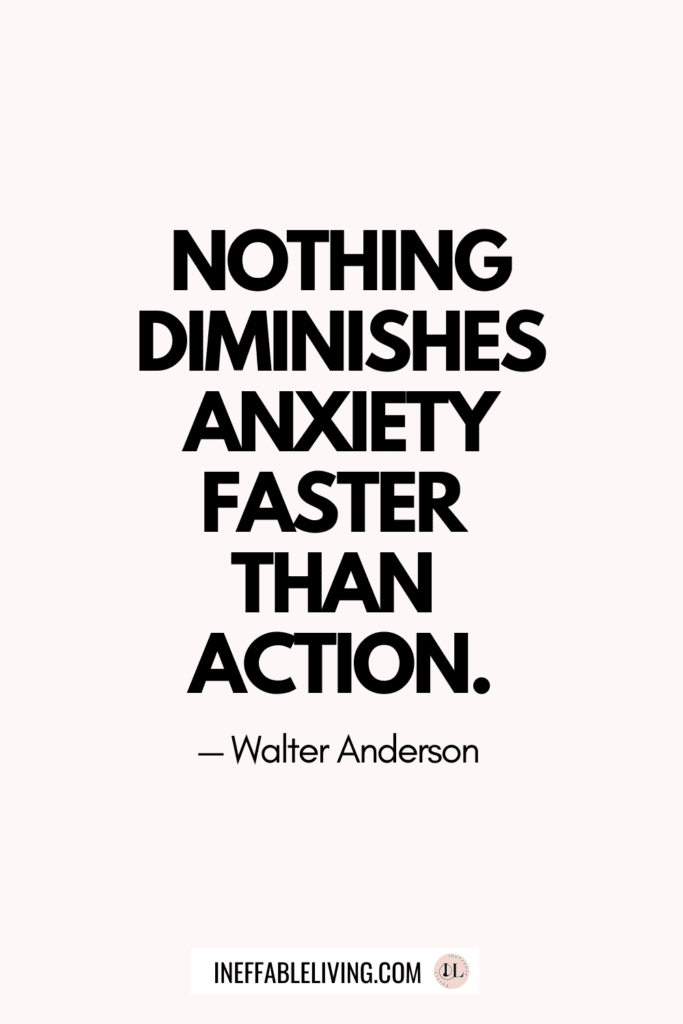 20. "Worrying is like a rocking chair, it gives you something to do, but it gets you nowhere." — Glenn Turner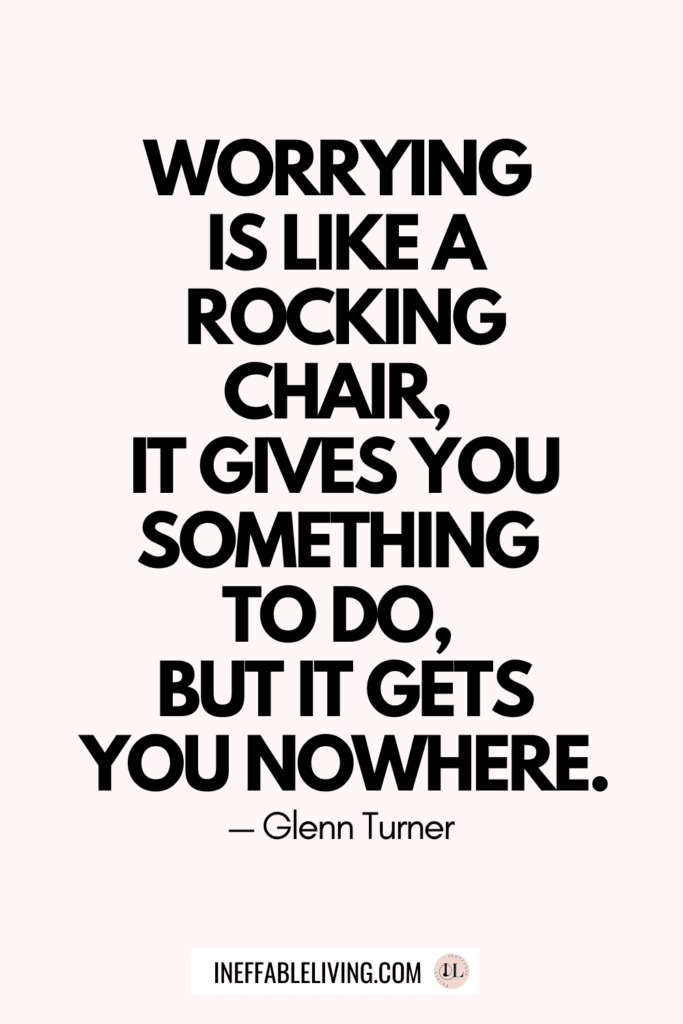 21. "Do not anticipate trouble, or worry about what may never happen. Keep in the sunlight." — Benjamin Franklin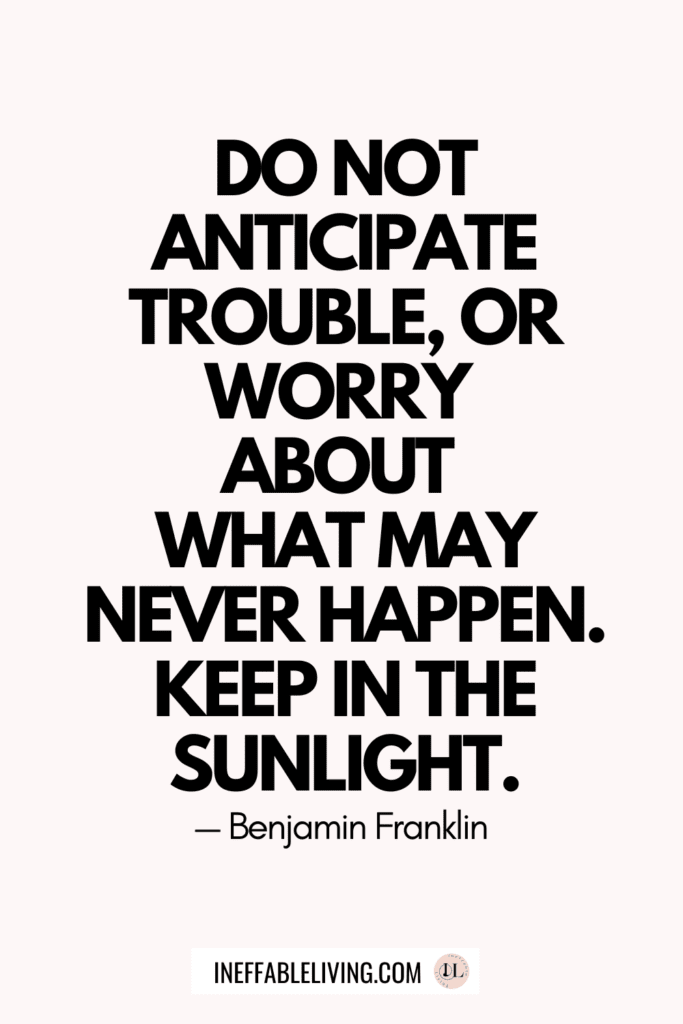 Related: High Functioning Anxiety Test (& How To Support Anxiety Recovery)

As a BetterHelp affiliate, we may receive a commission from BetterHelp, at zero cost to you, if you click through the link and finalize a purchase.