Social support is an important predictor of mental health for everyone, but especially for people with borderline personality disorder.
The following is a list of borderline personality disorder support groups:
Online Borderline Personality Disorder Support Groups
In-Person Borderline Personality Disorder Support Groups
There are support groups in most communities for people with borderline personality disorder.
Pro tip: If you can't find support groups focused on borderline personality disorder, you can attend mental health support groups or Alcoholics Anonymous if you don't need to talk and just need to be around people.
Volunteer
You may also consider using your lived experience to help others.
Hotlines
If you are having suicidal thoughts, contact the National Suicide Prevention Lifeline at 988 for support and assistance from a trained counselor.
Related: Top 7 Skills For Coping With BPD [+ BPD FREE Resources]
List of Helplines
Is Online Therapy For Borderline Personality Disorder As Effective As In-Person Therapy?
In 2018, a meta-analysis compared the effectiveness of online and in-person therapy for depression and several types of anxiety, such as social anxiety.
The study looked at a particular type of therapy called Cognitive Behavioral Therapy (CBT), which is an evidence-based therapy approach that helps patients change their negative emotions by changing their thoughts and behavior.
The study found that there is no difference in patient satisfaction whether therapy is online or in-person and for either method, the outcomes are better the more sessions the person attends. (source)
A major benefit of BPD online therapy can be the option to access unlimited chat and emails with your therapist with guaranteed express replies from your therapist, which is not something you may benefit from in traditional therapy.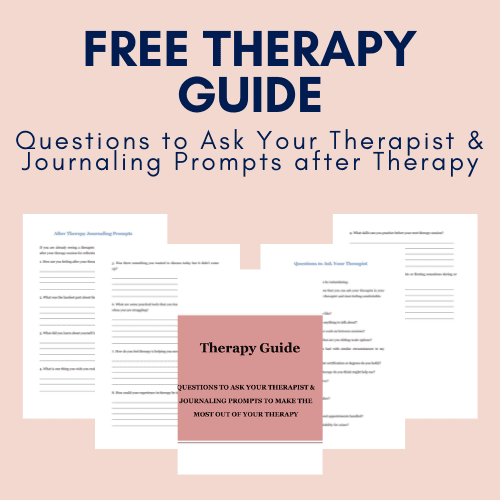 Online-therapy.com
Online-therapy.com is an online-therapy service that offers weekly live therapy sessions (chat, phone, and/or video sessions) with your personal licensed and certified therapist along with other resources based on cognitive behavioral therapy (CBT).
"With the help of CBT, you will learn to identify and challenge the automatic negative thoughts that underlie your inaccurate perception of yourself.
Your therapist will help you to improve the way you interact with others as well as to reduce your mood and anxiety symptoms and your self-harming behavior.
This will make it possible for you to live a more stable and harmonious life."
Price comparison between in-person and online BPD therapy
Online Therapy
In-Person BPD Therapy
$40 to $88 per week
($160 to $350 per month) (*)
$100 to $200 per session (*)
($400 to $800 per month)
Affordable Online Therapy: Do You Need Professional Help?
Visit Online-Therapy.com Today
Can't Afford Therapy?
Our Worksheets Will Help Support Your Mental Health
Access Our FREE Library Resources