Building Intimacy: How to Get and Give More of it?
Everyone has something to learn about achieving intimacy in their relationships.
Without intimacy, there is no meaningful togetherness.
Intimacy has many facets: physical, intellectual, spiritual, and emotional.
Improving intimacy in one area will improve other areas of intimacy, too. But the reverse is also true. One weak area can weaken other areas.
Today, you'll learn new skills to help you deepen intimacy in your relationship.
Ready? Let's get started!
Most people view intimacy as a given – something that automatically happens as you get to know someone and share time with them.
While this might seem to be the case, especially at the beginning of a relationship, the truth is rich, meaningful intimacy doesn't just happen, it must be cultivated.
What Is Intimacy?
When people think of intimacy they usually think about having sex or maybe a very personal discussion.
But intimacy has many facets.
An intimate encounter possesses three qualities: connecting, caring, and sharing.
Connecting. Be it through a physical interaction or an emotional connection when the person away.
Caring. It can involve feelings of love, compassion, or any other very positive feeling.
Sharing. This means that the connection is mutual rather than one-sided.
Related: How to Get More Affection from Your Relationships?
What Is Love?
We often treat love as if it were only a noun, but it is actually a verb
Love is an act that involves specific kinds of behaviors rather than a passive state.
To see, be seen, and be affirmed for who we are, rather than for any achievement or effort on our part, is what love is about.
That mutual recognition feels good, authentic, and real.
Related: Spiritual Relationship: a New Approach to Solve Problems and Enrich Your Relationship
Intimacy Misconceptions
1. Liking Is The Same As Caring
A relationship might only be for the purpose of pleasure. One or both people may like the other person and still not care about them.
2. An Intimate Moment Must Involve Intense Feelings
An intimate moment, such as an embrace or a quality time together, may involve intense feelings or not.
3. Genuine Intimacy Requires Commitment
While intimacy does not require commitment, commitment can deepen love and intimacy.
4. Intimacy Can Be One-Sided
If you share too much, too soon, the other person might not care enough or won't reveal as much about themselves.
6 Signs of Healthy Intimacy In a Relationship
You think lovingly and positively about your partner throughout the day.
You remember when your partner has a special meeting and always ask about it later.
If you disagree with your partner, you can always talk it out and reach a middle ground.
You look forward to time alone together.
You don't feel threatened by your partner's outside interests.
You show affection to each other throughout the day.
Why We Fear Intimacy?
Love can challenge our negative identity.
When we are loved, a disparity develops between this new reality and the way in which we are used to seeing ourselves.
You may find yourself thinking, "What's he see in me? Why does he want to be with me all the time?"
Although we may not do this on a conscious level, we often react by rejecting the new identity of being valued and push love away.
How Your Negative Identity Developed?
Our identity usually comes from our early childhood experiences. As children, we naturally assimilate the ways in which our parents see us.
However, parents don't always perceive their children accurately or completely. They may attribute fixed identities to their children, such as "the wild daughter," or, "the good son."
A negative identity is created directly through comments or criticism, but can also be created indirectly through for example negative comparisons to siblings or peers, or neglect.
The comment might be said with kind intent, such as describing the child as "shy," but to the child, the message is still negative.
Love Can Trigger Guilt
When you find yourself enjoying a fulfilling relationship, some people may guilt-provoking attacks like, "I'm so in love, but what about my sister who is unhappy in her marriage?"
You self-sabotage the intimacy in your relationship because of the guilt that comes from realizing that you are happier than someone who is important to us.
When we feel this type of guilt, we feel that we're leaving our loved ones behind and we tend to imagine that their unhappiness is exacerbated by our happiness.
This makes us second-guess our own motives and even come to the conclusion that our motivation is to make someone else miserable. We feel like we're betraying them.
This perception – even though imagined – stirs up anxiety and we unconsciously self-sabotage.
It is important to become aware of limiting beliefs that are preventing you from enjoying intimacy in your relationships before you can confront them and challenge them.
How to Stop Your Self-Sabotage?
#1. Recognize The Defenses That Get in the Way of Love
Most of us believe that the challenge is to find love. However, our biggest challenge is to face the obstacles that prevent us from finding and enjoying love.
When we reflect on our previous relationships, we tend to blame external elements, saying things like: "She didn't want to try anymore," or, "We grew apart," or, "Marriage kills romance."
But the truth is, oftentimes, it's our psychological defenses that prevent us from enjoying love.
These defenses are strategies devised on a subconscious level to cope with painful experiences. Most are formed in early childhood, in response to pain caused by abuse, neglect, rejection, etc.
These defenses helped us cope when we were young and at the mercy of our environment, but they are no longer appropriate to us as adults who have more control and choices.
These defenses may include:
Overspending
Addictions
Binge eating
Overreacting when you feel even slightly rejected, dismissed, or abandoned.
Playing the victim
Playing the martyr
Holding onto resentments
Blaming others
Procrastination and using distractions
Perfectionism,
People-pleasing,
Controlling behaviors,
Avoidance and withdrawal, etc.
Related: Stop Self-Sabotage: How to Tame Your Inner Teenager and Heal Your Inner Child?
#2. Tame Your Inner Critic
Our inner critic comments negatively on our lives and condemns our actions. Over time, it destroys our confidence and self-esteem.
Your inner critic might say things like, "You're an idiot! You're not smart," or "You're no good enough," or, "You're too much."
Related: 10 Powerful Techniques To Control Your Negative Thoughts
How to tame your inner critic?
Step 1. Identify Your Critical Thoughts
Become aware of the critical thoughts that you have about yourself and others. Think about the ways in which you criticize yourself and others. Think about the ways in which you compare yourself unfavorably to others.
If you have trouble identifying negative thoughts, look for a behavior of yours that you use in an addictive or compulsive way to suppress your thoughts and feelings.
It could be using a particular substance (alcohol, drugs, food) or a habitual activity (video gaming, shopping, TV watching, exercising, working)
Try quitting this addiction for some time and pay attention to the thoughts and feelings that begin to arise.
Step 2. Verbalize Your Critical Thoughts
In this step, you create a space between you and the critical thought. You do this by expressing the thoughts using "you" statements rather than "I" statements.
For example, "I'm not lovable," becomes, "You are not lovable."
Step 3. Reflect on The Negative Thoughts
After verbalizing the negative thoughts, take a few moments to reflect on them.
Do they represent core negative beliefs?
Do they represent messages you received in early childhood?
Tracing the sources of these negative thoughts can help you develop compassion for yourself.
Step 4. Challenge Your Negative Thoughts
Using "I" statements, respond to the attacks of your inner critic and assert your own point of view.
Allow yourself to experience any emotion that might arise like anger or sadness.
For example, you may say, "You are always criticizing me and saying that I'm not lovable. Well, it isn't true. There's nothing wrong with me! I'm done listening to you!"
Step 5. Do The Opposite of What The Inner Critic Tells You to Do
Make an effort to do the opposite of what the inner critic tells you to do.
For instance, when the inner critic tells you to be quite, choose to express yourself instead. When the inner critic tells you to isolate yourself, choose to reach out to a safe person.
How to Build Intimacy With Your Partner?
#1. See Intimacy As The Main Goal Rather Than a By-product
Most people believe that if they improve their communication skills, they can achieve intimacy and stop arguing.
While communication skills may improve intimacy, the main reason why people fight is usually because their intimacy is low.
Without working on your intimacy as a main goal, lasting change probably wouldn't happen.
#2. Make The Decision to Increase Your Intimacy
If you're not sure you want to spend the time and energy it takes for you to increase your intimacy, make a short list of the things you feel you are losing by being more intimate.
Does increasing intimacy mean you're losing money? Time alone? Time with friends?
Then make a list of the things you'll gain by increasing intimacy.
Rate each item and ask yourself, "Is it worth it?"
#3. Commit to Increase Your Intimacy
You can commit alone or make it an agreement between you and your partner to increase your intimacy.
This agreement may include:
I will commit to doing at least one activity a day to increase intimacy
I will focus on what I need to do to increase intimacy, rather than on what my partner needs to do.
I will make sure routine and events don't interfere with intimacy.
Place the paper or index card where you can see it.
#4. Increase Intimacy Through Talk
Increasing your intimacy through talk can be one of the most profound and fulfilling types of intimacy, yet it is also the weakest part of most relationships.
Even if you think you're too busy to sit down and have an intimate talk, try "pillow talk."
It can last just a few minutes but still be special.
During conflicts, usually, one partner would attack and the other would withdraw, then blame each other for their inability to communicate.
If you find yourself getting defensive or withdrawing, stop yourself and take responsibility for your own side of the discussion.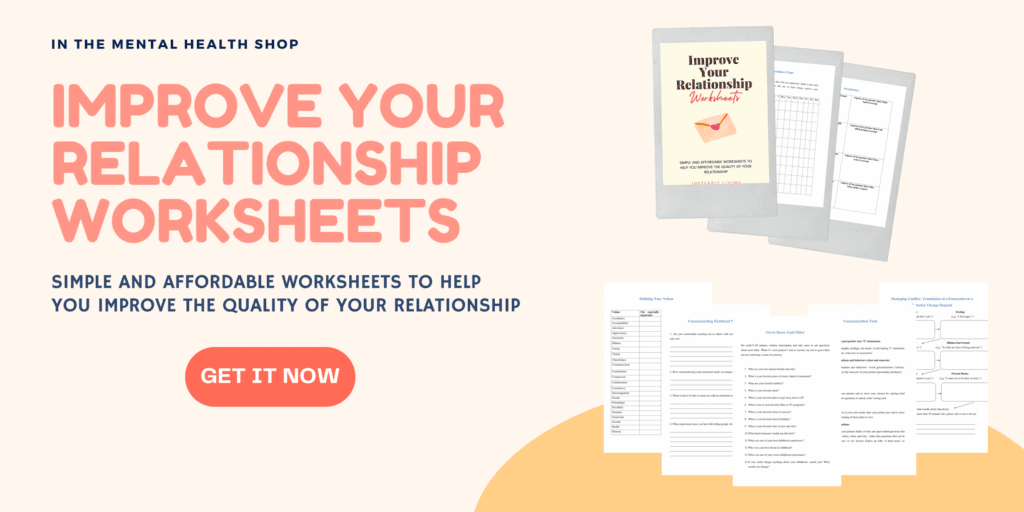 #5. Increase Intimacy Through Touch
Physical touch is important to build and sustain intimacy.
However, physical connection alone is not enough to build true intimacy.
In fact, it is rare for couples who are unhappy together to enjoy great sex life.
#6. Intimacy Through Togetherness
Many couples claim that they're "too busy to spend time together."
The truth is, even when two people care deeply about one another, without the opportunity to connect on a regular basis, intimacy will be stifled.
#7. Become a Better Listener
If you tend to offer a lot of advice when someone shares something with you, consider if this is what the person has come to you for.
Oftentimes, people are not looking for solutions, but are simply looking for a compassionate ear. Most people need to feel heard and validated.
Refrain from giving advice when the person doesn't directly ask for one and focus on listening and understanding the person's perspective more.
Related: The Art of Validation: How to Comfort and Support Someone Without Giving Advice?
#8. Start Asking For What You Want
One of the best ways to increase intimacy is to ask for what you want. This challenges your defenses of isolation and pushes you to turn to someone else to meet your needs.
Being vulnerable involves facing fear of rejection and facing your feelings of shame.
Remind yourself that, as an adult, you can tolerate disappointment and frustration if your request is declined.
Another benefit of making a direct request for what you want is that it allows your partner to know what to offer you and know you more.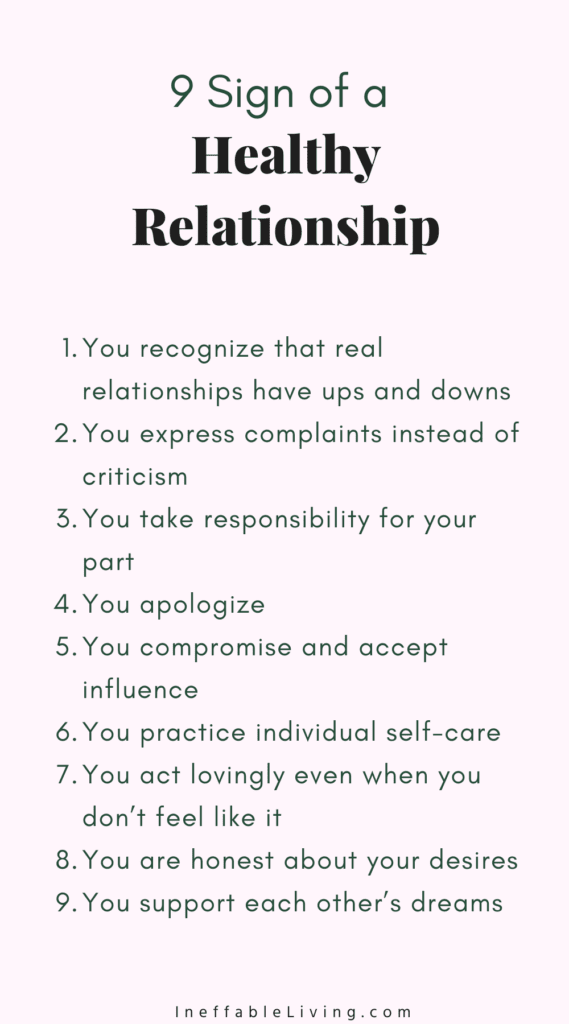 #9. Maintain a Balance
Intimacy without balance between togetherness and separateness is not healthy intimacy.
Too much togetherness and little separateness can lead to losing your sense of self and control and there is no intimacy if you have no self for the other person to be intimate with.
In this case, take the time to develop a new hobby or interest you're passionate about.
Too much separateness and little togetherness can lead to losing your sense of union.
In this case, try cutting back on less important interests and spend that time with your partner.
#10. Be Aware of These Intimacy Obstacles
Some of the most common obstacles for intimacy include:
Contempt
Retaliation
Unreliability
Contempt
Nothing can kill intimacy like contempt.
Agree to stop speaking to each other in a contemptuous way, including treating each other with disrespect, sarcasm, and mocking each other.
Replace contempt with praise and admiration. End every conversation with something praiseworthy to say aloud to your partner.
Retaliation
Most people use retaliation to get their partner to see and understand their pain and respond with compassion. This is understandable but not useful.
Retaliation will only lead to resentment.
When feeling hurt, instead of retaliating, express your hurt over what has been done or said, and request some time off to think things over and calm down before you discuss the matter.
Unreliability
Many people believe that being trustworthy is only about being faithful and monogamous, but trustworthiness goes beyond sexual fidelity.
Not keeping your promises or not fulfilling your responsibilities may hinder your intimacy. This includes:
Irresponsibility with money
Inability to maintain a job
Forgetfulness
Thoughtlessness, such as failing to call when you're running late
Recreational overuse of alcohol, drugs or other addictions
#11. Learn the Language of Emotions
In order to increase intimacy in your relationship, you need to first increase intimacy with yourself.
In other words, you need to learn how to listen to and manage your own emotions.
1. Check In With Your Feelings
Through your day, take a pause for a few minutes to ask yourself, "What am I feeling right now, this second?"
The following are the 7 primary emotions:
Joy
Pain
Anger
Fear
Shame
Guilt
Love
For example, as you leave work, you may find yourself feeling excited that you are going to see your kids, or you may feel anger that your boss kept you overtime.
2. Journal Your Feelings
At the end of each day, take a few minutes to journal.
Simply ask yourself, "What am I feeling right now?"
You may start by identifying physical sensations, such as tightness in your chest. Then see if there are any thoughts or emotions attached to the sensation.
#11. Preserve Your Independence and Protect Your Partner's
Actively pursue your own interests and encourage your partner's separate interests.
Maintaining your individuality will help you react to your partner as a separate person and feel empathy toward them.
#12. Resist The Urge to Idealize The Relationship
Maintain a realistic perception of yourself and your partner. See the strengths and good qualities along with the limitations and weaknesses of each of you.
Appreciate your relationship for what it offers each of you while working on improving it.
#13. Consider the Fact That We All Marry Our Unfinished Business
When choosing our partners, we tend to choose our mothers or fathers.
Consciously you're thinking this person is different, but unconsciously you think this person feels familiar.
You find that every hurt and anger you've ever carried inside is brought up in the relationship again and again. The deeper our early pain, the more we are triggered.
Why Do You Re-create Your Own Family?
Mostly because they are what we know and what feels familiar.
But also it's an attempt to control a situation that was once out of our control.
Are We Doomed to Keep Repeating the Same Patterns?
Not if you heal your pain.
A good relationship is not one in which your pain is avoided, a good relationship is one in which you face and handle your pain and heal it.
The good news is you don't have to change your partner. You can use your relationship to heal your wounds and change yourself.
50 Questions to Increase Your Emotional Intimacy
1. Are you more likely to avoid conflict or engage in it? Why?
2. Are you proud of what you do for a living?
3. As a kid, what was your idea of fun?
4. Can you think of a couple that you know who have a great marriage? What characteristics of their marriage would you like to see in yours?
5. Describe your first childhood crush.
6. Do you become impatient when you're not attended to right away in a restaurant or when you have to wait?
7. Do you feel that you've had closure with your former partner?
8. Do you harbor any sexual fears?
9. Do you often get buyer's remorse or feel that you've paid too much for an item?
10. Do you want to have children? If so, how many children do you plan on having?
11. Have you ever been fired? If so, what were the circumstances?
12. How did your father treat your mother and vice versa?
13. How do you express your love for your partner?
14. How do you feel about displays of affection in public?
15. How do you react when you receive poor service at a restaurant or other business?
16. How do you typically react in a pressure-filled crisis?
17. How do you unwind after a long day at work?
18. How would you describe your most magical childhood moment?
19. How would you like your partner to express his or her love for you?
20. If this is your first sexual experience, what are your expectations?
21. If you could do something very daring without fear, what would you do?
22. If you could eliminate one weakness or limitation in your life, what would it be?
23. If you've both decided not to have children, are you sure neither of you will change their mind?
24. What actions make you feel emotionally closer to your partner?
25. What characteristics of your parents' marriage would you like to see in yours?
26. What characteristics of your parents' marriage would you like to avoid?
27. What do you do when you want to relax?
28. What do you need to feel secure?
29. What do you think is the key to a happy marriage?
30. What do you think is your purpose in life?
31. What does "true love" mean to you?
32. What drives you crazy?
33. What is your favorite part of your body?
34. What is your favorite part of your partner's body?
35. What kinds of behaviors do you think are unacceptable in public?
36. What makes you feel hurt or rejected by your partner?
37. What nightmare woke you up in a panic?
38. What part of your daily routine do you refuse to change after marriage?
39. What type of emotional support would you like to get more of from your partner?
40. What was your first heartbreak like?
41. What worries do you have around having children?
42. What's something about yourself that you hope will change, but that probably never will?
43. What's your idea of a good time?
44. What's something you used to believe about relationships, that you no longer do?
45. When was the last time you cried? Why?
46. Will you financially support your parents if they become unable to support themselves?
47. Would you agree to have an aged parent move in with you?
48. Would you describe yourself as more of a feeler or a thinker?
49. Would you stay at a job you disliked just for the benefits?
50. Would you work overtime or weekends for no additional pay?
Want more questions? Check out these 200 Thought-Provoking Questions for Couples.
Image Credit: www.freepik.com
Your turn…
We love hearing from you. Please share your thoughts with us in the comments below.
See a typo or inaccuracy? Please contact us so we can fix it!
Like This Post? Please Consider Sharing It On Facebook, Twitter, and Pinterest!
References
Portions of this article were adapted from the book The Complete Idiot's Guide to Intimacy, © 2005 by Dr. Paul Coleman. All rights reserved.
Portions of this article were adapted from the book The New Rules of Marriage, © 2007 by Terrence Real. All rights reserved.