Post-Traumatic Stress Disorder PTSD Free Resources
ONLINE PTSD TEST
While only a medical professional can accurately give a diagnosis, the internet has made it easy to take online screenings that can help give you a better idea of whether or not you have a PTSD.
HELPLINES
National Suicide Prevention Lifeline (also affiliated with Mental Health America): (800) 273-TALK (8255). Available any time of day or night, 365 days a year, this toll-free PTSD helpline has trained volunteers standing by to provide crisis intervention, to offer support for people in distress, and to give information and referrals to people with PTSD and their loved ones.
Veterans Crisis Line: (800) 273-TALK (8255) and press "1". This toll-free hotline is available for veterans and their loved ones. You can also send a text message to 838255 to receive confidential, free support and referrals.
Crisis Text Line: Text HOME to 741741. This service is available 24/7 and provides free crisis support and information via text.
National Hopeline Network: (800) 442-HOPE (4673). Available 365 days a year, volunteers who staff this toll-free hotline are specially trained in crisis intervention to provide support, information, and referrals to people in need. You can also access services via chat by pressing the "Chat Now" button on its website.
PTSD Foundation of America, Veteran Line: (877) 717-PTSD (7873). Providing referrals, information, and helpful resources to veterans and their families, this toll-free hotline is available 24/7.
Lifeline for Vets: (888) 777-4443. Also geared toward veterans and their families, this toll-free PTSD helpline provides crisis intervention, referrals, and information.
TREATMENT & THERAPY SERVICES
Psychology Today: A directory that helps you sort treatment providers by specialty, insurance, and location.
Counselling Directory – A UK directory connecting you to local counsellors and psychotherapists.
7 Cups Of Tea – an online service with thousands of volunteer listeners stepping up to lend a friendly ear.
Online-Therapy.com an online-therapy service that offers weekly live therapy sessions (chat, phone, and/or video sessions) with your personal licensed and certified therapist along with other resources based on cognitive behavioral therapy (CBT) – one of the most commonly used psychotherapeutic approaches for treating mental health problems. (Starting from $31,96/wk)
Related Deals: Get 20% Off Online-Therapy.com
INFORMATION AND SUPPORT
PTSD Foundation of America: The foundation has a variety of programs designed to promote healing and offers a wealth of resources on peer mentoring, group meetings, and other forms of counseling.
National Center on Domestic Violence, Trauma & Mental Health provides training, support and consultation to advocates, mental health and substance abuse treatment providers, legal professionals and policymakers as they work to improve agency and systems-level responses to survivors and their children.
National Child Traumatic Stress Network (NCTSN) assists in the improvement of access to care, treatment and services for children and adolescents exposed to traumatic events. They have multiple resources on integrating trauma-informed care for children and adolescents in the child welfare system.
The Adverse Childhood Experiences (ACE) Study  website provides information about this ongoing research project. The ACE study had collected an unprecedented amount of data linking traumatic experiences in childhood and adverse adolescent and adult outcomes.
FREE TRAUMA WORKSHEETS AND HANDOUTS
APPS
Moodfit (Android/iphone): a free mental health app whose tools and insight are meant to "shape up" your mood. Moodfit also helps you learn new skills, like gratitude and mindfulness, in just a few minutes per day.
MoodMission (Android/iphone): the app helps people dealing with stress, anxiety, or depression. It recommends "missions" based on how the user is feeling. These missions include:
Emotion-based activities like breathing exercises
Behavior-based activities like learning how to knit, crochet, or sew
Physical activities such as push-ups
Thought-based activities such as learning how to reframe negative thoughts
Headspace (Android/iphone): a meditation app that can help you learn how to live mindfully with a variety of themed sessions on everything from stress and sleep to focus and anxiety.
Happify (Android/iphone): a fun app that will keep you engaged while also boosting your mood. The games in the app are science-based activities meant to reduce stress, build resilience, and overcome negative thoughts.
Breathwrk (iphone): The app presents a collection of breathing exercises based on your goal: falling asleep, feeling relaxed, feeling energized, and alleviating stress.
TED TALKS
Can we edit memories? | Amy Milton

The psychology of post-traumatic stress disorder | Joelle Maletis

We train soldiers for war. Let's train them to come home, too | Hector Garcia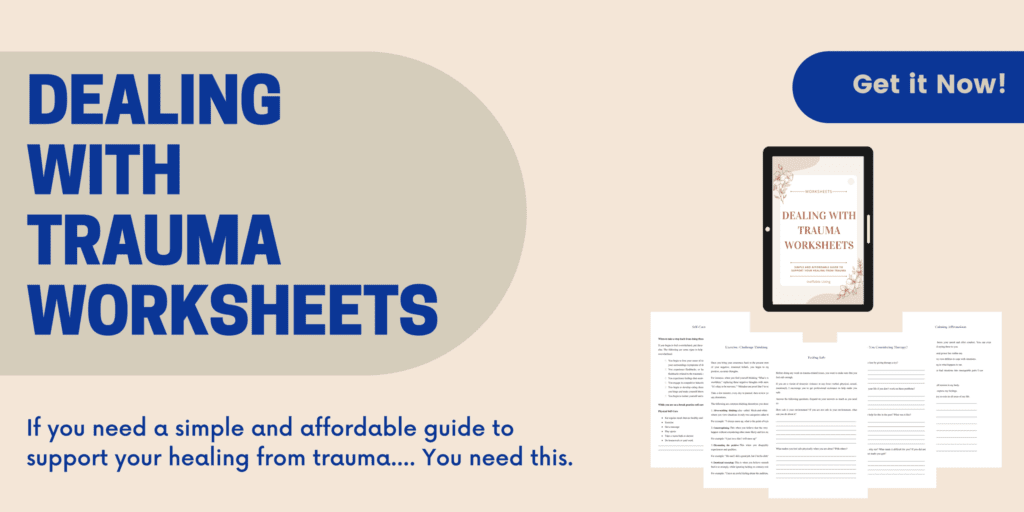 Need More Inspiration? Subscribe To Our Newsletter
Please Consider Sharing It On Facebook, Twitter, and Pinterest!