The following are books about childhood trauma to help you embark on your recovery journey.
Disclosure: Some of the links below are affiliate links. This means that, at zero cost to you, I will earn an affiliate commission if you click through the link and finalize a purchase.
Books About Childhood Trauma
By Pete Walker
This book is a practical guide to recovering from the lingering effects of childhood trauma, and to achieving a rich and fulfilling life. It contains an overview of the tasks of recovering and a great many practical tools and techniques for recovering from childhood trauma.
This book is also for those who do not have CPTSD but want to understand and help a loved one who does.
By Bruce D. Perry , Oprah Winfrey
Through deeply personal conversations, Oprah Winfrey and renowned brain and trauma expert Dr. Bruce Perry offer a groundbreaking and profound shift from asking "What's wrong with you?" to "What happened to you?"
It's a subtle but profound shift in our approach to trauma, and it's one that allows us to understand our pasts in order to clear a path to our future – opening the door to resilience and healing in a proven, powerful way.
Related: Why Is Trauma Therapy So Hard? (+Best Trauma Healing Exercises To Support Your Recovery)
By Rebecca C. Mandeville
In this book, Licensed Psychotherapist and Family Systems expert Rebecca C. Mandeville uses her research findings on what she named family scapegoating abuse (FSA) to help survivors recognize and release the damaging 'scapegoat' narrative associated with the (dysfunctional) family 'identified patient' role.
Related: Best 10 Proven Ways to Heal From Childhood Trauma Splitting
By Stephanie Foo
A searing memoir of reckoning and healing by acclaimed journalist Stephanie Foo, investigating the little-understood science behind complex PTSD and how it has shaped her life.
In this deeply personal and thoroughly researched account, Foo interviews scientists and psychologists and tries a variety of innovative therapies. Ultimately, she discovers that you don't move on from trauma—but you can learn to move with it.
By John Bradshaw
In this powerful book, John Bradshaw shows how we can learn to nurture our inner child, in essence offering ourselves the good parenting we needed and longed for.
Through a step-by-step process of exploring the unfinished business of each developmental stage, we can break away from destructive family rules and roles and free ourselves to live responsibly in the present.
Related: Best 15 Inner Child Exercises: How To Connect With Your Inner Child (& Heal Your Childhood Wounds)
By Arielle Schwartz
This book offers research-based strategies, tools, and support for individuals working to heal from their childhood trauma.
You will learn the skills necessary to improve your physical and mental health with practical strategies taken from the most effective therapeutic methods, including cognitive behavioral therapy (CBT), dialectical behavioral therapy (DBT), eye movement desensitization and reprocessing (EMDR), and somatic psychology.
Related: Inner Child Wounds Test (+4 Attachment Imagery Exercises To Heal Inner Child Wounds)
By Lysa TerKeurst
Lysa TerKeurst has wrestled through a journey of being stuck in a cycle of unresolved pain. But in surprising ways, she's discovered how to let go of bound-up resentment and overcome the resistance to forgiving people who aren't willing to make things right.
With deep empathy, therapeutic insight, and rich Bible teaching coming out of more than 1,000 hours of theological study, Lysa will help you unstuck yourself, too.
Related: Top 25 Inner Child Journal Prompts To Heal Your Inner Wounds
Workbooks About Childhood Trauma
By Tamara McClintock Greenberg
This workbook offers an integrative approach for coping with complex post-traumatic stress disorder (C-PTSD) using cognitive behavioral therapy (CBT), acceptance and commitment therapy (ACT), dialectical behavior therapy (DBT), mindfulness, mentalization, and relational therapy.
You'll learn the most effective strategies to manage symptoms, overcome painful memories, and build self-confidence.
By Glenn R. Schiraldi
In this innovative workbook, trauma specialist Glenn Schiraldi presents practical, evidence-based skills to help you heal from ACEs.
In addition to dealing with the symptoms, you'll learn to address the root cause of your suffering, change the way your brain responds to stress and the outside world, and soothe troubling memories.
Related: Undermothered: How to Mother Yourself Using These Practical 10 Strategies?
By Arielle Schwartz
In this workbook, you'll learn all about C-PTSD and take healing into your own hands while applying strategies to help integrate positive beliefs and behaviors.
The workbook includes:
Examples and exercises―Uncover your own instances of trauma with PTSD activities designed to teach you positive strategies.
Expert guidance―Explore common PTSD diagnoses and common methods of PTSD therapy including somatic therapy, CBT, and mind-body perspectives.
Prompts and reflections―Apply the strategies you've learned and identify PTSD symptoms with insightful writing prompts.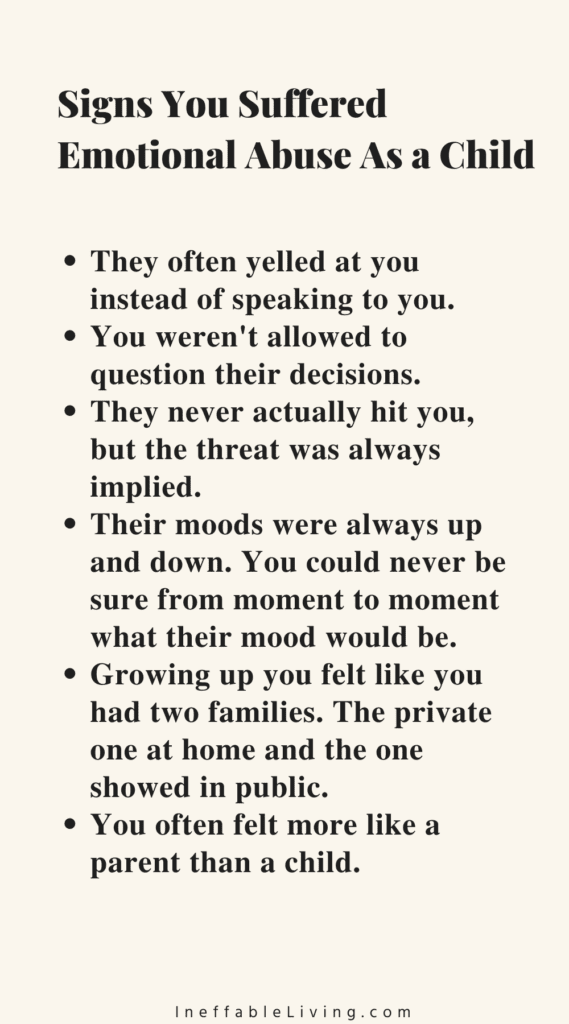 How Books About Childhood Trauma Can Help?
Books about childhood trauma can be incredibly helpful in several ways:
1. Education and Awareness: These books provide a wealth of information and knowledge about childhood trauma, including its causes, effects, and potential long-term consequences. By reading these books, individuals can gain a better understanding of what trauma is, how it impacts a person's development, and why certain behaviors and coping mechanisms may manifest.
2. Validation and Empathy: For those who have experienced childhood trauma, reading books on the subject can offer a sense of validation and understanding. Seeing their own experiences reflected in the pages of a book can help them realize they are not alone and that their feelings and reactions are valid.
3. Healing and Recovery: Books about childhood trauma often offer practical strategies, techniques, and insights for healing and recovery. They may provide steps for managing triggers, building resilience, improving self-esteem, cultivating healthy relationships, and developing coping mechanisms. Such books can inspire hope and empower individuals to take positive steps towards healing.
4. Building Support Networks: Reading books about childhood trauma can also help individuals connect with others who have gone through similar experiences. Sharing personal stories and discussing the content of these books with support groups or therapists can help individuals build a supportive network, fostering a sense of belonging and understanding.
5. Raising Awareness in Society: Books play a crucial role in increasing public awareness about the importance of addressing childhood trauma. By reading and sharing these books, individuals can contribute to a larger conversation and help break the stigma surrounding trauma, encouraging society to prioritize trauma-informed care and prevention.

Conclusion
While books about childhood trauma can be a valuable resource in understanding and addressing childhood trauma, it's important to seek professional help from therapists or counselors who specialize in trauma if you're looking for personalized guidance and support.
As a BetterHelp affiliate, we may receive a commission from BetterHelp, at zero cost to you, if you click through the link and finalize a purchase.