How to Be Whole on Your Own? (3 Crucial Steps to Feel Complete and Whole)
When you don't feel whole and your life doesn't feel complete.
It's quite easy for you to attach yourself to anything and become dependent on it.
Dependency in a relationship, for example, creates very unattractive side effects such as jealousy, clinging, nagging, resentment… these self-defeating qualities are unpleasant to live with.
Becoming dependent is deeply rooted in the fact that we fear to lose that which we see as the basis of our identity.
In other words, your partner, your job, your children, or whatever you're dependent on becomes your reason to exist, and the idea of losing it, makes you feel as though your lives are over.
You can loosen the grip of this intense neediness and feel whole even when you experience a great loss in your life.
However, as with everything associated with change, it's going to take a great deal of patience and perseverance to break the pattern.
It's a journey of small manageable tasks that goes as the following:
1. Be Aware of your dependency.
You can especially, realize how dependent you are when you experience loss. Instead of grieving properly and moving on with your life, you usually try to find an alternative.
If, for example, you break up with your partner, instead of grieving your loss and moving on, you'd look for someone else straight away, and so on.
It's important to acknowledge that you're framework with which you approach your loss, isn't healthy and that there is a better way to act.
2. Define your priorities in life.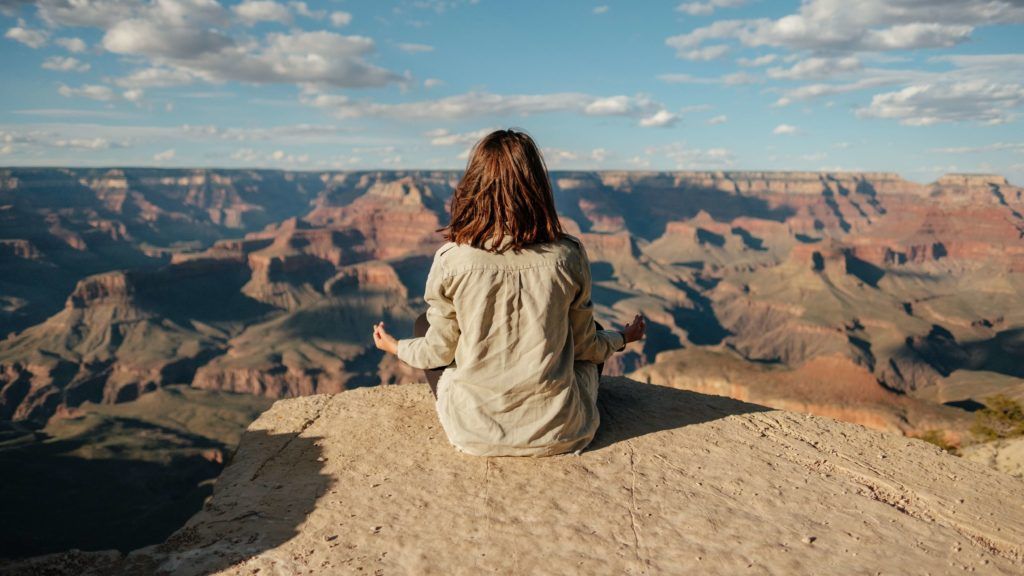 Take some time to define what components you'd like to include in your life.
Whether it was personal growth, friends, leisure, work… make a list of these components and visualize what you would like each part of your life to look like. Then list the things you should be doing in order to make that visualization a reality.
If you take the personal growth area, you might see yourself reading books, attending workshops and seminars, taking a class… take action on it and being by adding these tasks in your calendar.
If you find yourself at a workshop not being able to concentrate and overcome by the wish you were with your ex, don't let it weaken your commitment and affirm to yourself that you're here to learn!
Slowly but surely, the neediness will disappear, and the task at hand will become more enjoyable.
If you take the area of friends, visualize yourself inviting them over dinner or having a terrific evening out.
Pick the phone and arrange with them to hang out. With enough commitment, you'll soon let go of wishing you were with your ex and start building healthy relationships.
Related: How To Reclaim Your Life: 5 Steps to Take Back Your Power And Start Loving Your Life
3. Create goals.
For each area of your life, create specific goals that will help you maintain these components of your life.
You may not be able to cover each area every day. An important work project might take much of your time.
The goal is to have an overall balance, so you won't find yourself dependent on one single area of your life.
Some people, despite having many things in their lives, only have one area that means everything to them. Make sure that you're fully committed to every area of your life.
In other words, consciously, give everything you've got to each area of your life.
Related: 7 Proven Ways to Set Goals and Achieve Them
Wondering what to read next?
Like This Post? Please Consider Sharing It On Facebook, Twitter, and Pinterest!