35 Easy Ways to Relax: Beat Stress and Anxiety in as Little as Five Minutes
Stress is part of life.
But when stress and anxiety become chronic, it can take a toll on your well-being.
And while you can't always control your circumstances, you can control how you respond to them.
This is why it's important to install effective stress and anxiety relievers that can soothe your mind and your body.
This article contains 35 techniques to help relieve your stress and anxiety, and help you become a peaceful person.
Ready? Let's get started, shall we?
1. Wake Up Naturally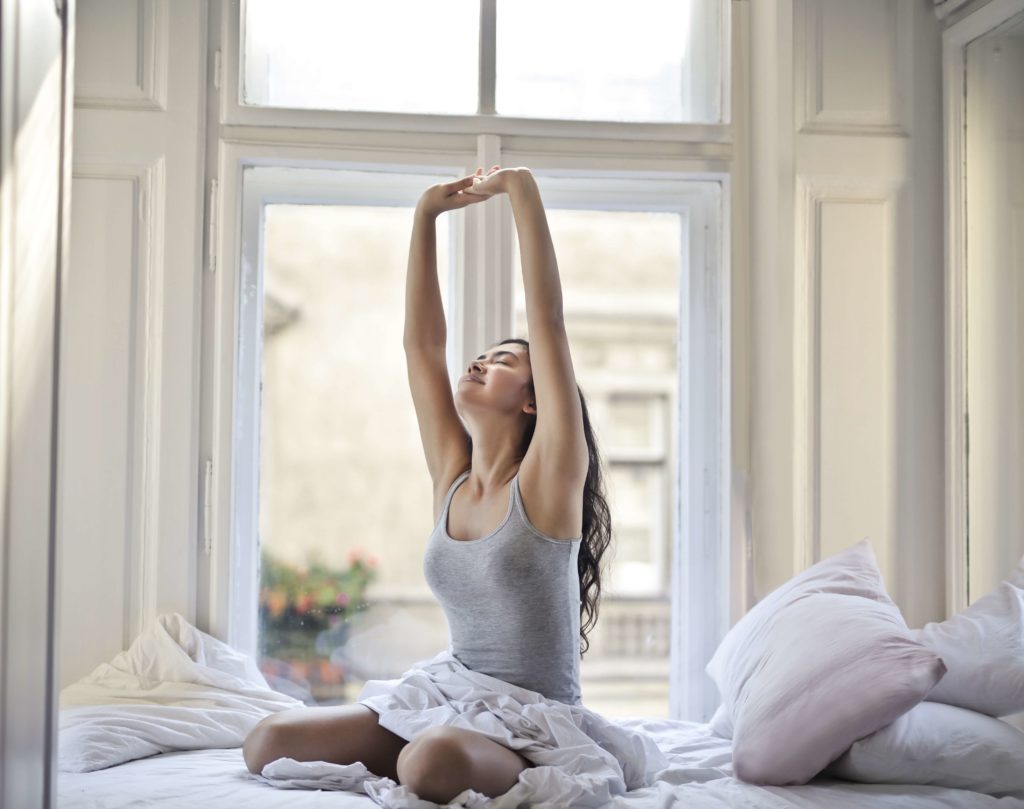 Wake up without an alarm clock, at least on the weekend. If you're a night owl at heart, allow yourself to have a weekend lie-in.
2. Throw Open a Window
Let some sunlight in and enjoy the weather. Don't let bad weather put you off, even rain or snow can be as refreshing for your soul as the bright sunlight.
3. Breathe Deeply
Take a deep breath in. Keep your chest still and push out your abdomen. As you breathe out, drop your shoulders as if you were squeezing out air. Do this at least five times and feel the energy of the new day enter your body.
4. Limit Yourself to One Coffee
If you can't break the habit entirely, at least limit yourself to one coffee in the morning. A study shows that People who drink four or five cups of coffee throughout the morning have slightly elevated blood pressure and higher levels of stress hormones all day and into the evening, creating a scenario in which the body acts like it is continually under stress, according to a group of Duke University Medical Center scientists. (1)
5. Always Eat Breakfast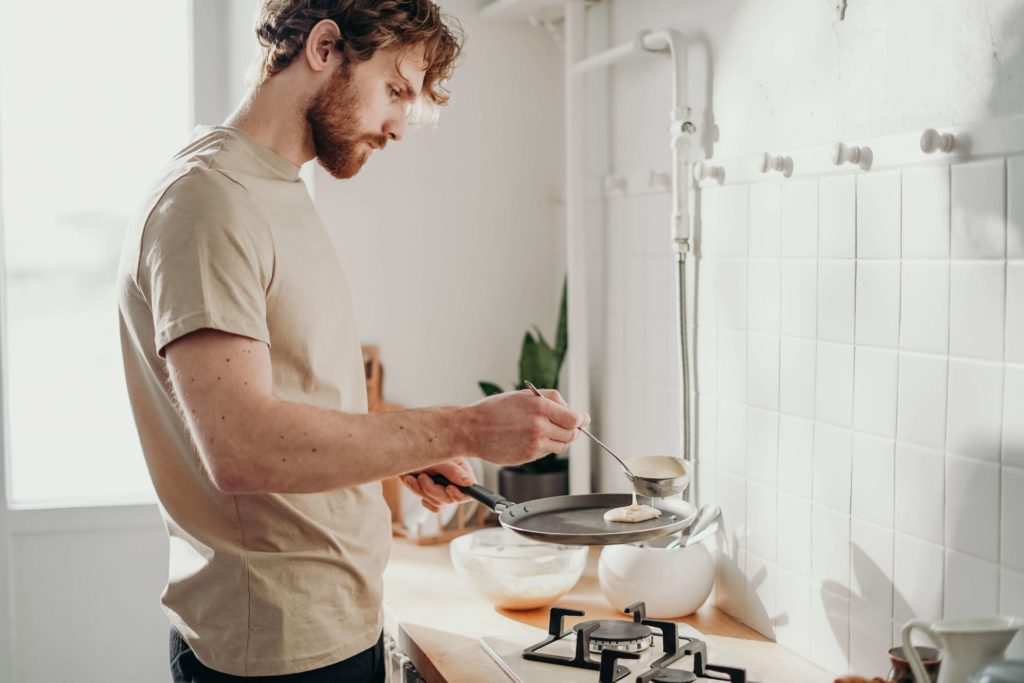 A nutritious breakfast will kick-start your metabolism and provide you with much-needed nutrients after the night's "fast". In fact, it's been proven that eating a big breakfast rather than a large dinner may help you burn twice as many calories and prevent high blood sugar, according to new research published in the Endocrine Society's Journal of Clinical Endocrinology & Metabolism. (2)
Related: How to Lose Weight Without 'Dieting'?
6. Create a Personal Affirmation
Choose a personal affirmation for yourself and declare it ten times each morning. Affirmations are positive, in the present tense statement such as "I am at peace." Self-affirmation has been proven to enhance performance and improve problem-solving under stress. (3)
7. Transform Your Journey to Work
Use the opportunity to read, or listen to audio books. You can also use your commute to add more physical activity to your day. If you can, walk or bike, or park farther. Use the stairs instead of the elevator.
8. Give Up Your Seat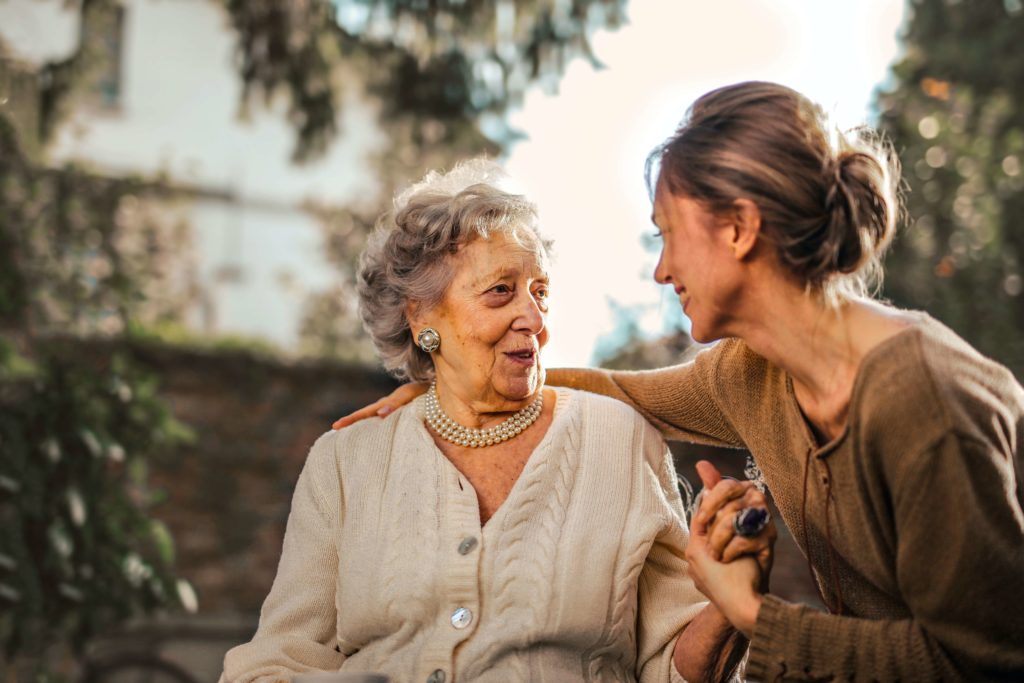 A simple act of kindness, not only brightens someone's day, but also brightens yours. It will boost your mood considerably.
Related: How To Give Up Being Selfish? (8 Ways To Be A Little Less Selfish Every Day)
9. Take a Step, Any Step
Spending a long time agonizing over what to do next can be paralyzing. Whatever it is that you need to do, always take action and listen for any positive or negative feedback and adjust accordingly.
10. Sit On It
When you find yourself unable to think of a solution to some problem, distract yourself with something else for a while. After some time, you might find that the problem has resolved itself, or that your mind is clearer and is able to find a solution.
11. Write Your Worries Down
Whether it was a to-do list or worries, writing things down takes them off of your mind. Writing your worries down also helps you put them into perspective and helps you think about them more rationally.
12. Ask Yourself "Would It Matter a Year From Now?"
This is a good strategy to deal with anger, but it also works for other emotions such as jealousy.
13. See Life As a Journey – Not a Destination
When you focus on the destination (your future goals), you become anxious about your progress and how long it takes to reach your goals. Journey consciousness, on the other hand, allows you to appreciate the lessons that come to you along the way. You become more peaceful.
Related: 101 Timeless Principles to Live In Peace
14. Act "As If"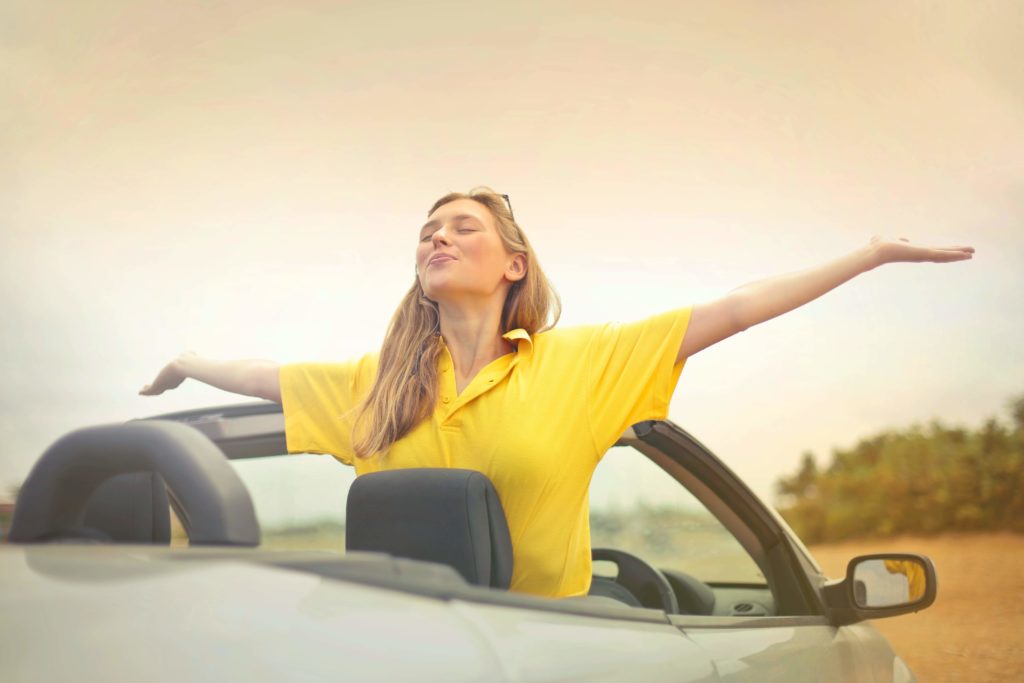 Fake it, until you make it. Your mind is very suggestible. If you act as if you're happy and free of stress, you'll find yourself becoming exactly that. One study revealed that facial expressions have a small impact on feelings. For example, smiling makes people feel happier, scowling makes them feel angrier, and frowning makes them feel sadder. (4)
Related: 8 Ways To Boost Your Happiness In Less Than A Minute
15. Match Your Values and Goals
When there's a gap between your goals and your values, you will feel unfulfilled. If you value your relationships more than having a career, spending more time working isn't going to bring you fulfillment.
Related: Your North Star: How to Find Your Life Purpose and Passion?
16 Try Something New
It can be joining a dancing class, learning a new language, etc. exposing yourself to unfamiliar experiences helps stretch your mental and physical horizons. It opens you to change and helps you loosen the grip of routine.
17. Admit You Were Wrong
We tend to feel constantly under pressure to always be right. We defend our opinions furiously, so much so, we reject any opinion that doesn't align with ours. However, there is no need to feel guilty or embarrassed about admitting your were wrong. Refuse to join the ranks of those who claim to always be right.
18. Do Less, Experience More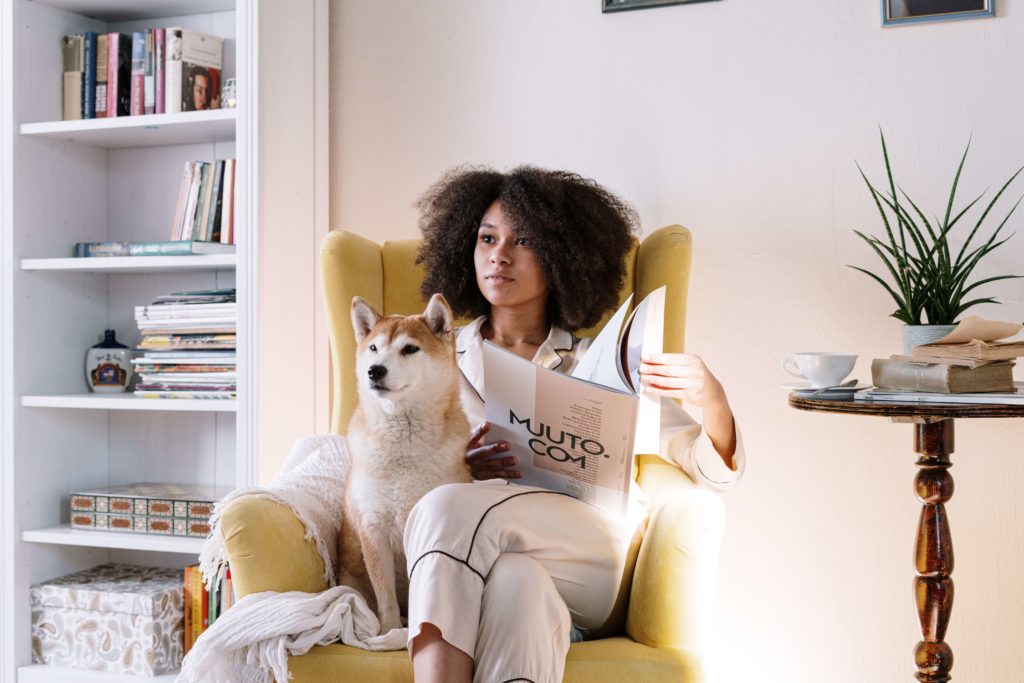 Living in a fast-paced world has put us under the constant pressure to do more in less time. As a result, we find little time to appreciate and enjoy the experience of being alive. Reduce the number of your commitments. Slow down and take some time for yourself.
Related: 10 Ways to Boost Your Productivity: How to Accomplish More & Have More Time?
19. Be Mindful of Money
It's always easier to ignore your finances and hide your bank statements. You think that you're saving yourself the pain of worrying. But running away isn't the answer. You need to face it and assess your financial situation. If you have debt, set a concrete plan to pay it off and stay away from it. Consider also saving and investing money. Having your finances under control will make you more peaceful.
Related: 4 Easy Steps to Pay Off Debt And Save Money
20. Make a Life Plan
Living aimlessly without vision and long-term goals can be stressful. While you don't have to have it all figured out, you still can create a flexible vision for the life you want to lead. Write down a list of ten things you want to achieve in your life and break it down into smaller steps you can take every day to bring you closer to your goals.
Related: Be The Designer Of Your Own Life (How To Calculate Risks And Reduce Your Fear?)
21. Never Stop Learning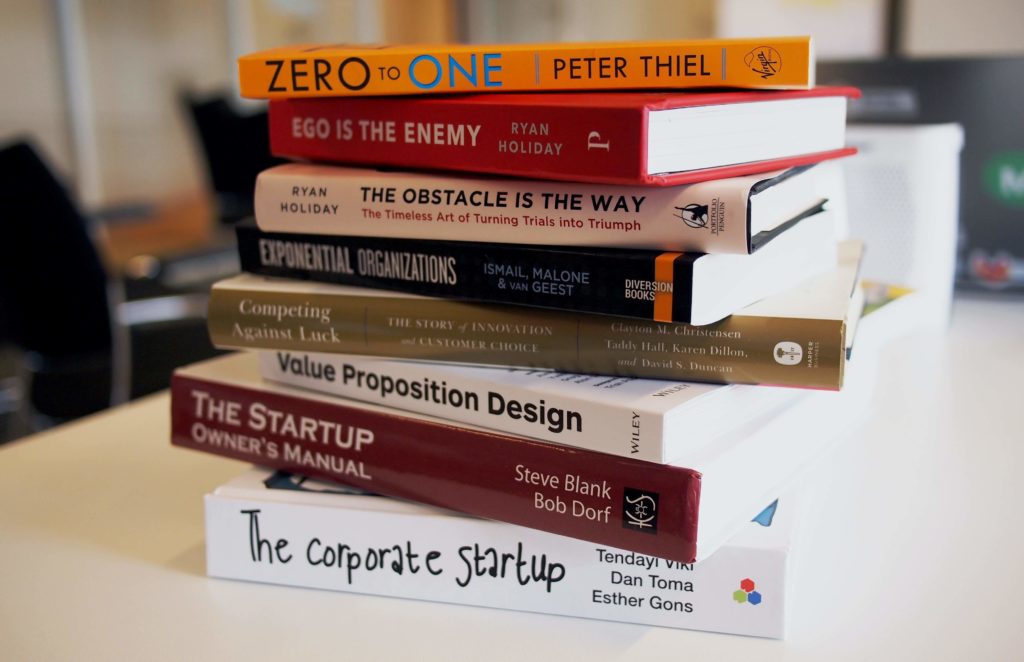 There's always something to learn about yourself, others, life, etc. Learning helps you remain flexible and responsive to life's changes. It also makes you mentally stronger to face life's challenges.
Related: Building Mental Strength: 13 Things Mentally Strong People Don't Do
22. Avoid News Overload
The news is filled with negativity, but that's not all there is to this world. Positive things happen too. They just don't get mentioned as much as the negative incidents. Take a break from the news. If anything important happens you should know about, you would.
23. Be Kind to Yourself
"If your compassion does not include yourself, it is incomplete." – Buddha
Be aware of your inner critic. Forgive your own mistakes and always speak to yourself in a kind manner.
Related: 6 Powerful Techniques To Overcome Negative Thinking
24. Get a Massage
Studies show that a massage increases the circulation, relaxes the muscles, and aids digestion. But it can also create a sense of love, warmth and security and help us relax.
25. Pet Your Stress Away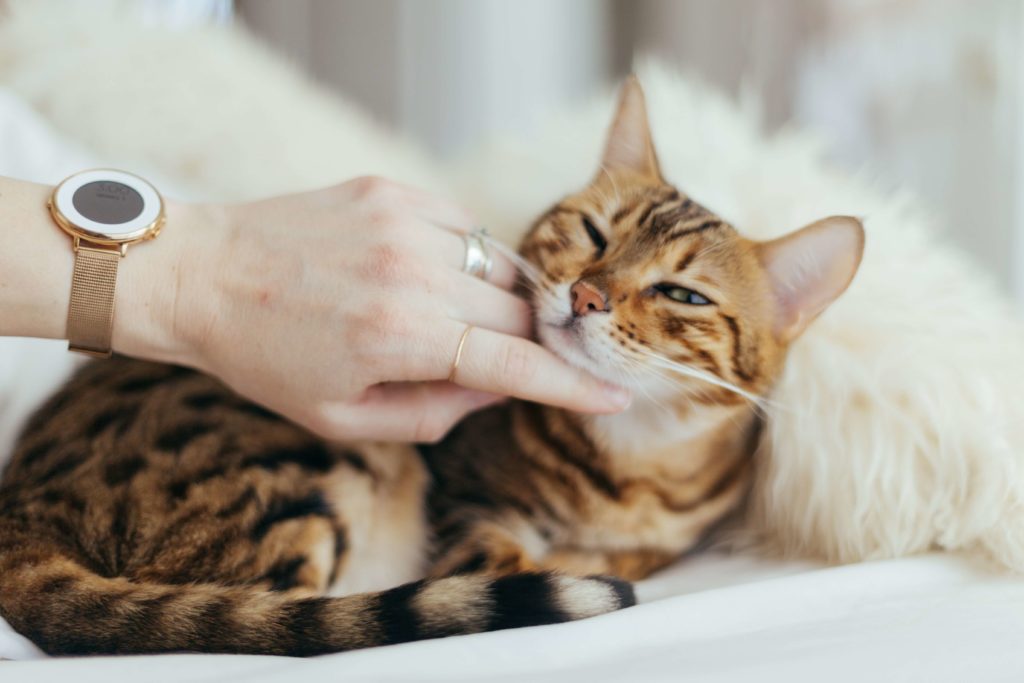 Several Studies shown that Just 10 minutes of interacting with cats and dogs produced a significant reduction in cortisol, a major stress hormone. (5)
26. Drink More Water
A lack of hydration can affect all your body functions. It can cause dry skin, headaches, poor concentration, etc. Make sure you have enough water every day. The National Academies of Sciences, Engineering, and Medicine determined that an adequate daily fluid intake is: About 15.5 cups (3.7 liters) of fluids for men. About 11.5 cups (2.7 liters) of fluids a day for women.
27. Enjoy Some Dark Chocolate
Studies show that consuming dark chocolate that has a high concentration of cacao (minimally 70% cacao, 30% organic cane sugar) has positive effects on stress levels, inflammation, mood, memory and immunity. (6)
28. Overcome Winter Blues
During winter months, you may experience a hormonal imbalance, also known as SAD (seasonal affective disorder) that occurs as a result of inadequate exposure to natural light. Spending an hour a day outside and installing full spectrum lamps indoors will help you overcome winter blues.
29. Candles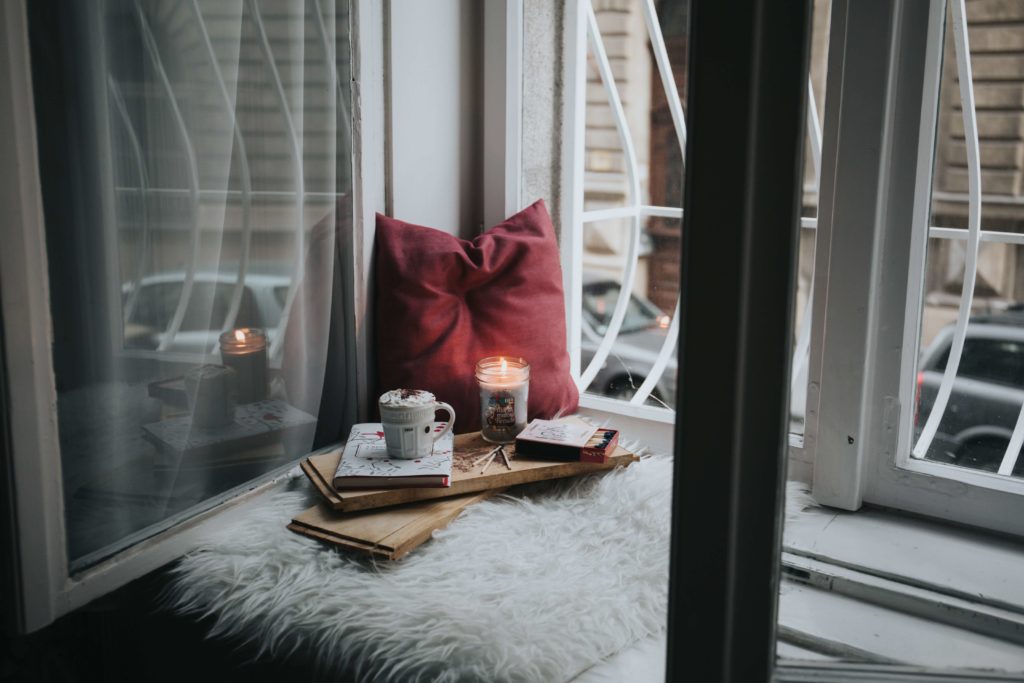 A candle light can bring a sense of coziness and warmth to your home. To add to the effect, choose a scented candle like pine or vanilla. (Never leave a candle unattended; and be sure that the flame is at a safe distance from any object or material, whether flammable or not.)
Related: How to Hygge? Nordic Secrets to a Happy Life
30. Use Colors Strategically
Colors can affect your mood. Cooler colors like green, blue, and purple, tend to be calming, and are usually calming and soothing.
Warmer colors like red, orange, and yellow, on the other hand, tend to be stimulating and often evoke feelings of happiness, optimism and energy.
31. Clear out Your Clutter
Clutter can add to your stress. Sort out your wardrobe, drawers, and cupboards and set aside anything you don't use or you don't need anymore. Donate what can be donated, recycle what you can, and throw the rest.
32. Start a Garden
Studies show that Adding greenery in the form of a garden can reduce stress even lessen pain in some instances, according to Texas A&M University authority on health care design. Even if you can't have a garden, get some pots and add more greenery to your home and workplace. (7)
33. Clear Your Desk Every Evening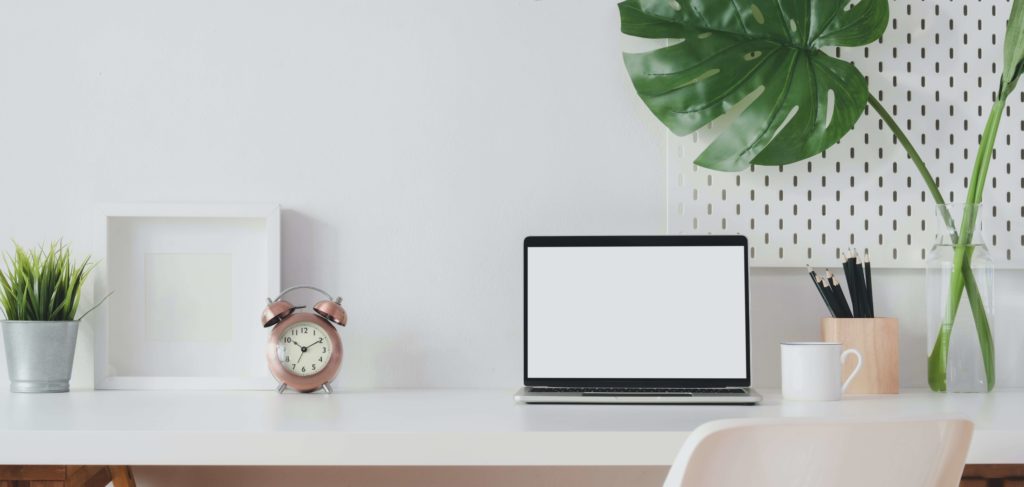 This might be the last thing you feel like doing when it's time to leave work, but starting the next day with a clear desk will boost your productivity the next day and help you get more done.
34. Forgive Freely
Holding a grudge affects the cardiovascular and nervous systems. In one study, people who focused on a personal grudge had elevated blood pressure and heart rates, as well as increased muscle tension and feelings of being less in control.
When asked to imagine forgiving the person who had hurt them, the participants said they felt more positive and relaxed and thus, the changes dissipated. (8)
35. Read a Classic Novel before bed
Reading a classic novel before you go to bed can help combat insomnia. A 2009 study from researchers at University of Sussex revealed that six minutes of reading reduces stress by 68% (more relaxing than either music or a cup of tea), thus clearing the mind and readying the body for sleep.
Did I miss anything?
Now I'd like to hear from you.
Which techniques from today's post are you going to try first?
Or maybe I didn't mention one of your favorite techniques.
Either way, let me know by leaving a comment below right now!
Wondering what to read next?
Like This Post? Please Consider Sharing It On Facebook, Twitter, and Pinterest!
Portions of this article were adapted from the book 365 Ways to Beat Stress: How to Relax & Find Perfect Calm, © 2019 by Adam Gordon. All rights reserved.