Take Care of Yourself: (26 Simple Self-Care Practices for a Healthy Mind, Body & Soul)
Life can be hard at times.
And challenges can tax your emotional health.
This is why you need to start taking care of yourself to navigate stressors in a healthy and productive way.
This article contains 26 self-care practices that will help reduce your stress level and make you better equipped to face your daily challenges.
Ready? Roll your sleeves up and let's get to work!
1. Sweat Your Way to Relaxation
Heat has an incredibly restorative and relaxing effect. Seek out a sauna or spa or even your local gym, and allow the sweat to cleanse your body of impurities.
2. Join a Community Sports League
Engage your competitive side in a healthy way by joining a sport of your choosing like soccer, basketball, tennis, volleyball, etc. Just remember that it doesn't matter who wins, the goal is to have fun and get your body moving.
3. Become a Mentor
Volunteer as a mentor at a local after-school program, teaching adults a special skill such as painting at a community center, or even reading o children at the library. The benefit isn't just theirs. You'll find the experience to be incredibly fulfilling for you too.
4. Soak up the Sun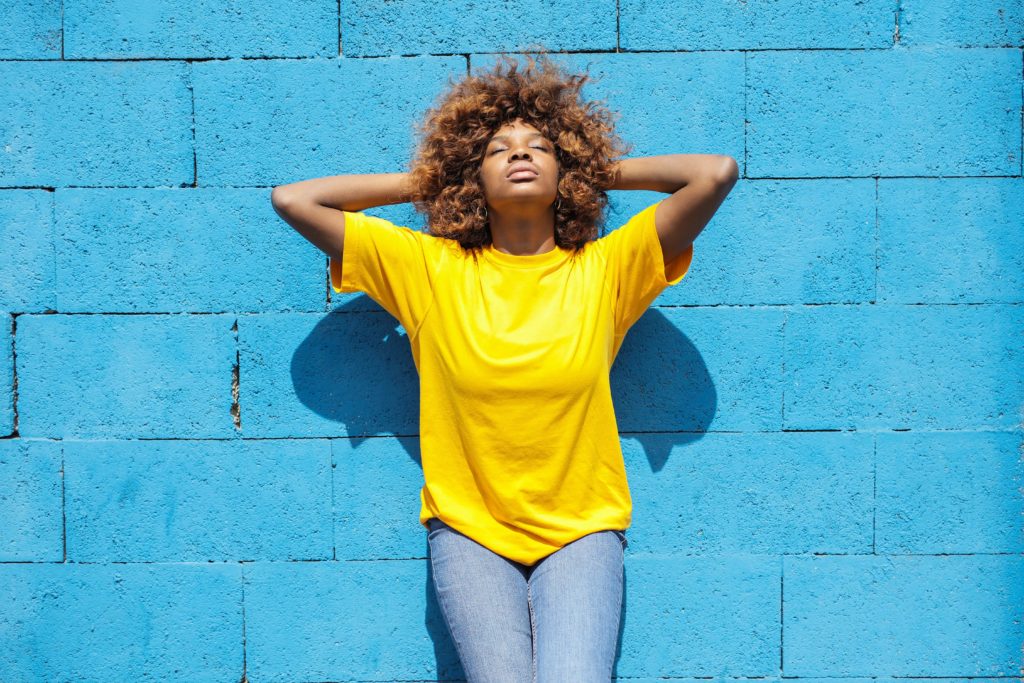 Sunshine matters a lot, not just to your physical health, but also to your emotional and mental health. (1)
But how sun much is needed?
Researchers have estimated the duration of sunrays exposure required in order to obtain enough vitamin D to be 10 to 20 minutes in spring and summer, and almost two hours in the winter months. (2)
5. Get a Good Laugh
Studies show that laughter can be a great stress buffer. It doesn't matter how intense the laughter is — even smiling helps. (3)
Not only does laughter reduce stress hormones in your body, but it also releases endorphins – the body's feel-good chemical.
Related: 8 Ways To Boost Your Happiness In Less Than A Minute
"Breathe. Let go. And remind yourself that this very moment is the only one you know you have for sure."
Oprah
6. Make a Priority List
If you feel overwhelmed and your to-do list is growing longer, it's time to make a priority list. Take a survey of your life and make note of different plans and projects that are half-finished. Decide which ones you need to complete and which ones can wait.
This will boost your productivity and help you get things done, but also will ease the stress.
Related: How to Manage Stress And Anger? (7 Tips to Lower Your Blood Pressure)
7. Get a Restful Sleep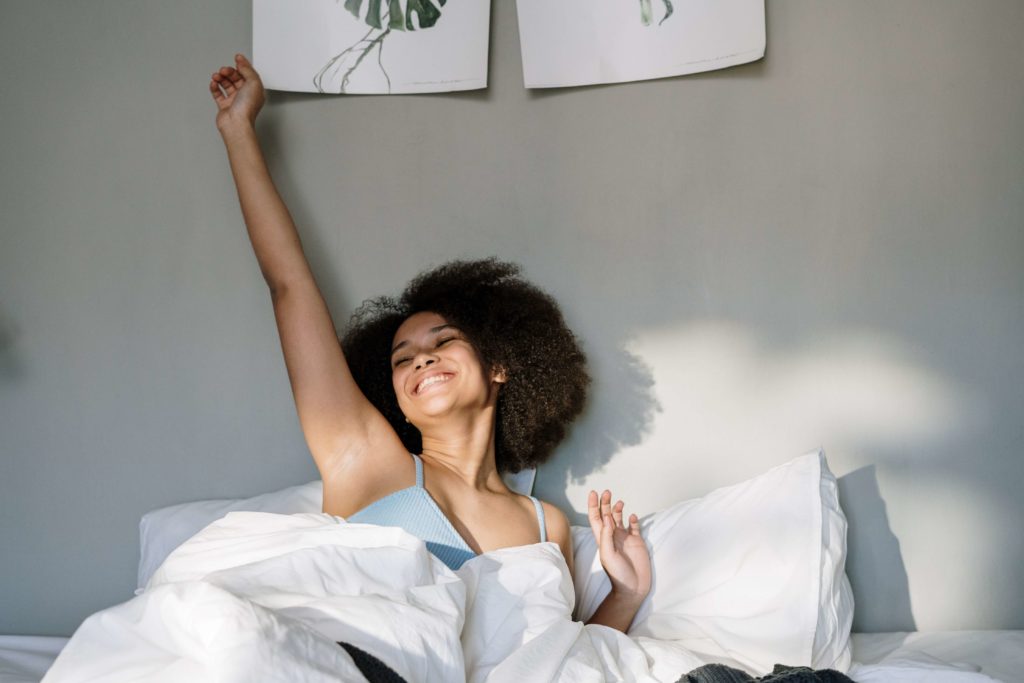 Going to bed early isn't enough to wake up energized and well-rested. The quality of your sleep matters, too.
To improve the quality of your sleep, try implementing an easy, enjoyable bedtime routine. Anything from reading for a few minutes to taking a long bath, or meditating. Try to go to bed at the same time every night. Stop consuming caffeine six hours before going to bed and turn off electronic devices an hour before bed time.
8. Try Minimalism
Clutter can overwhelm your mind and increase your stress. If you find yourself feeling claustrophobic in your home and that there's not much room to move around, maybe it's time to consider decluttering your place.
Related: The Definitive Guide to a Clutter-Free Home
9. Drink Enough Water
It's important to keep your body hydrated.
But how much water is enough?
The National Academies of Sciences, Engineering, and Medicine determined that an adequate daily fluid intake to be about 15.5 cups (3.7 liters) of fluids for men and about 11.5 cups (2.7 liters) of fluids a day for women.
But the amount of water we need to drink each day can vary depending on the physical activity, the weather, having an illness particularly one accompanied by fever, vomiting or diarrhea. You should also keep in mind that food typically accounts for about 20 percent of fluid intake. (4)
Water is also one of the most underrated weight loss methods. One study revealed that drinking 500 ml of water (16.9 oz bottle) increases metabolic rate by 30% in 40 minutes. (5)
Related: How to Lose Weight Without 'Dieting'?
10. Draw a Bath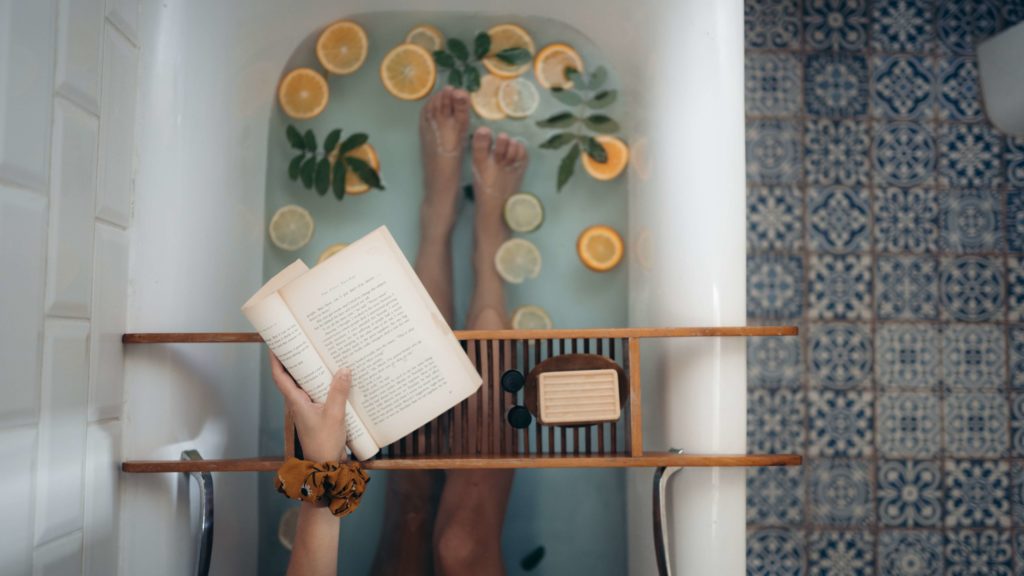 If your mind is cluttered from the demands of your day-to-day life and your muscles are sore from all of the physical activities of the day, warm water can alleviate your ailments.
You can add Epsom salts to ease the ache of your sore muscles.
11. Go on a Digital Detox
A great way to purposefully give yourself a break from the stressful fast pace of our world, is to unplug digitally as often as possible.
But putting your phone down isn't just important for your mental health.
Putting your phone or computer away one hour before sleep will help improve the quality of your sleep.
And when going out with friends or spending time with loved ones, putting your phone down will make you pay more attention to others and actually enjoy their company.
12. Get Creative
Embrace your creative side and try hobbies that inspire you like painting, pottery, coloring, writing, knitting, etc.
13. Take a Last-Minute Trip
This is especially for you if love adventure. An unplanned weekend trip to another town nearby or somewhere you've always wanted to visit can satisfy you need for fresh scenery.
14. Check In on Your Emotions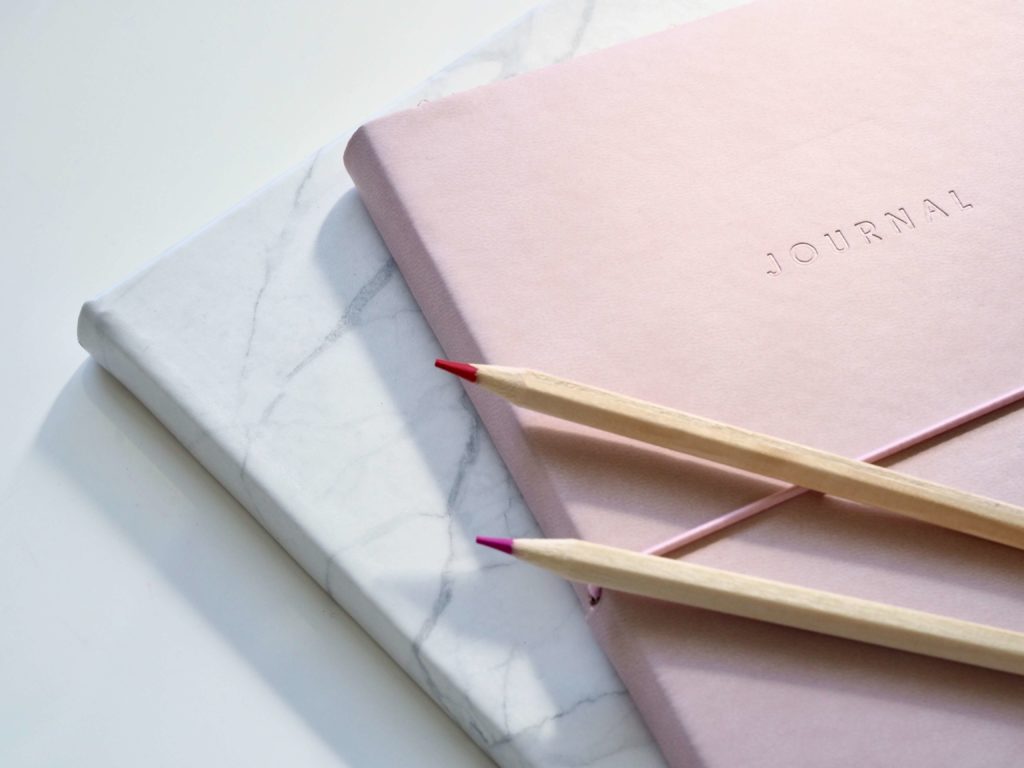 When you're constantly moving from one thing to the next, you might not make the time to check in on your emotions.
It's important to check in with yourself as often as possible. Do you feel tired? Stressed? Overwhelmed? If so why do you feel this way and how can you take better care of yourself.
Related: 14 Habits that Are Holding You Back from Happiness and Success
15. Just Say No
Many people struggle with saying "No" to other people's demands, whether it was to please others or simply out of generosity. By not setting healthy boundaries, you risk burning out.
This can take a toll on all areas of your life including your mental and physical health, and your relationships.
16. Enjoy the Sunset
In other words, enjoy the little things in life.
Enjoying things like the sunset will help you slow down, relax and find peace.
17. Breathe Deeply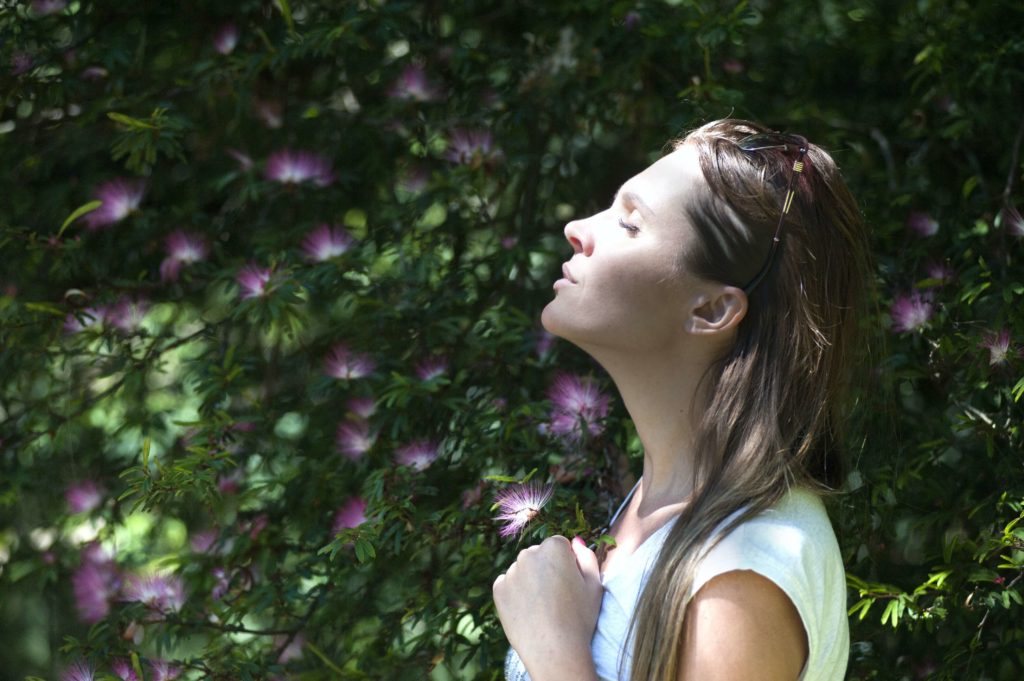 Take a breath in through your nose, hold for 5 seconds, and breathe out through your mouth. This simple mindful breathing exercise helps reduce your stress level, relieve pain, and increase your energy.
18. Don't Skimp on the SPF
It's important to take care of your skin, but it's even more important to protect it. Exposure to UV rays can cause premature aging of the skin and signs of sun damage such as wrinkles, leathery skin, liver spots, etc.
Make sure to wear sunscreen and reapply it every hour or so when you are in the sun.
Related: How to Build the Ideal Skin Care Routine for You
19. Become More Patient
Patience is a skill that takes practice. When you become more patient with others, situations, and yourself, you become more peaceful. This helps you manage stress better and enjoy your life more.
Related: 100 Simple Principles to Help You Live a Peaceful Life
20. Treat Yourself to Chocolate
Studies show that consuming dark chocolate that has a high concentration of cacao (minimally 70% cacao, 30% organic cane sugar) helps lower blood pressure, reduce stress levels, boost your mood, and strengthen your immunity. (6)
21. Make Your Home Your Haven
Your home is your shelter, where you feel most protected and where you recharge after a long day. Take the time to make your home comfortable and cozy.
Related: Feng Shui: 85 Easy Tips for Prosperity and Happiness
21. Adopt Some Plants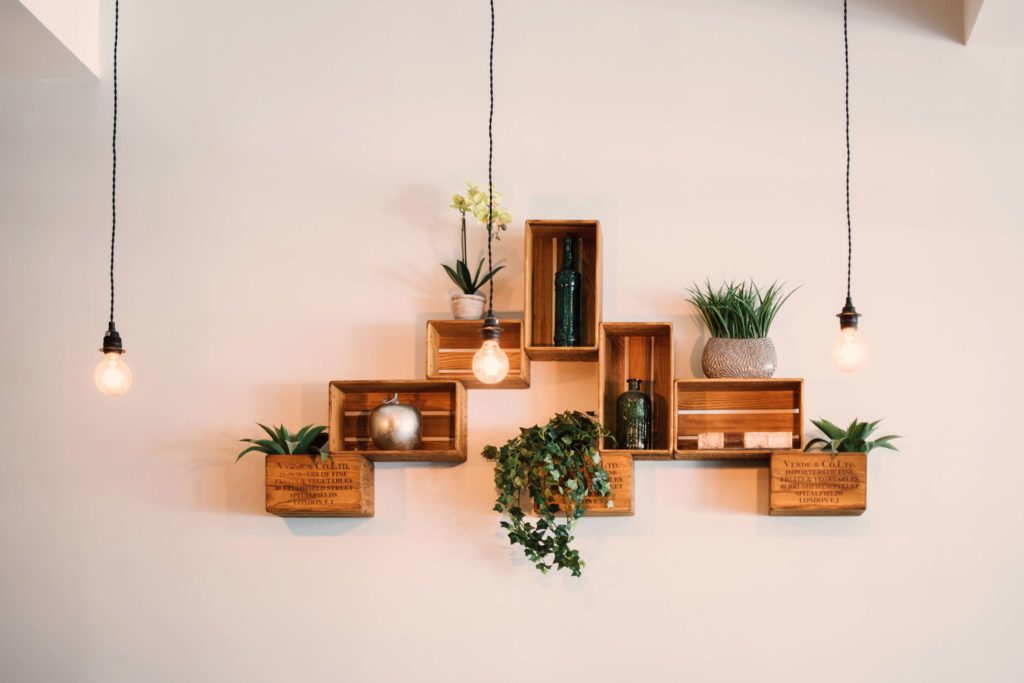 Studies reveal that plants has many positive impacts on our mental and physical health such as improving air quality and humidity levels, reducing stress, making people calmer and happier, reducing workplace negativity, speeding up recovery from illness, improving concentration, productivity and creativity, and the list goes on.
Spend as much time in nature as you can and try brining nature to you. Get yourself a houseplant, or start a window herb garden. Try common herbs like basil, chives, cilantro, oregano, or parsley that you can use to prepare your meals.
23. Make Reading a Daily Habit
Try to spend at least 30 minutes a day reading something unrelated to your job or studies.
One study found that 30 minutes of reading lowered blood pressure, heart rate, and feelings of psychological distress just as effectively as yoga and humor did. (7)
24. Enjoy Some Black Tea
Give yourself a restorative break and drink some black tea. One study shows that daily cups of back tea can help you recover more quickly from the stresses of everyday life. (8)
Bring your tea outside for the added benefit of a little fresh air on your break!
25. Stretch
Stretching isn't just a great way to keep your muscles limber and flexible, but it helps calm your mind and release tension.
Make stretching an essential part of your wellness routine.
26. Adopt a Dog or Cat
Studies show that spending as little as 10 minutes of interacting with cats and dogs produces a significant reduction in cortisol, a major stress hormone. (9)
Just make sure to get expert advice on properly caring for your chosen pet before you commit.
Want More Ideas to Relax and Take Care of Yourself?
35 Easy Ways to Relax: Beat Stress in as Little as Five Minutes
Get Your Free Printable Weekly Self-Care Checklist
Did I miss anything?
Now I'd like to hear from you.
Which techniques from today's post are you going to try first?
Or maybe I didn't mention one of your favorite techniques.
Either way, let me know by leaving a comment below right now!
Wondering what to read next?
Like This Post? Please Consider Sharing It On Facebook, Twitter, and Pinterest!