The following are positive affirmations books for a new outlook on life.
Disclosure: Some of the links below are affiliate links. This means that, at zero cost to you, I will earn an affiliate commission if you click through the link and finalize a purchase.
What Are Positive Affirmations?
Positive affirmations are positive statements or phrases that you repeat to yourself in order to reprogram your thoughts and beliefs.
They are powerful tools that can help you shift your mindset, overcome negative self-talk, and increase your confidence and self-esteem. B
y using positive affirmations, you can replace negative thoughts and beliefs with positive and empowering ones, ultimately creating a more optimistic and empowering mindset.
Positive Affirmations Books
By Cyndie Spiegel
This book offer:
PROVEN PSYCHOLOGY: This book draws on effective and proven principles of positive psychology, neuroscience, and transformational coaching to bring positive change to your life.
365 DAYS OF REAL-LIFE POSITIVITY: Each day presents another chance to choose positivity. Every page of this book is labeled by date and delivers frank, inspirational lessons and reflections to help you grow your self-respect, kindness, and love.
INCLUSIVE CONTENT: Designed to appeal to all kinds of adult readers, this standout among inspirational books is secular and non-gender specific.
Related: Best 50 Codependency Affirmations For Recovering Codependents
By Kayla Holder
This book contains a collection of seventy-five affirmations written specifically for BIPOC women, with 11 bonus journal pages included at the end.
Related: Top 30 Affirmations For Perfectionism (+FREE Worksheets)
By R.M. Winters
This book offers not just hundreds, but thousands of affirmations, all organized in one place.
Each chapter contains over 500 affirmations related to that topic.
Related: Top 35 Boundaries Affirmations To Help You Become More Assertive
By Nicole Lockhart
In 365 Days of Positive Affirmations you will learn:
Why affirmations work
How to use affirmations
How to set some BIG goals for your future and how to make a plan to achieve them
How to set some daily goals for your present happiness
Daily affirmations for wealth, health, success, confidence, independence, self-esteem
Additional access to download my BONUS book "Creating a Vision Board."
and so much more!
Related: Best 100 Self Care Affirmations To Honor Yourself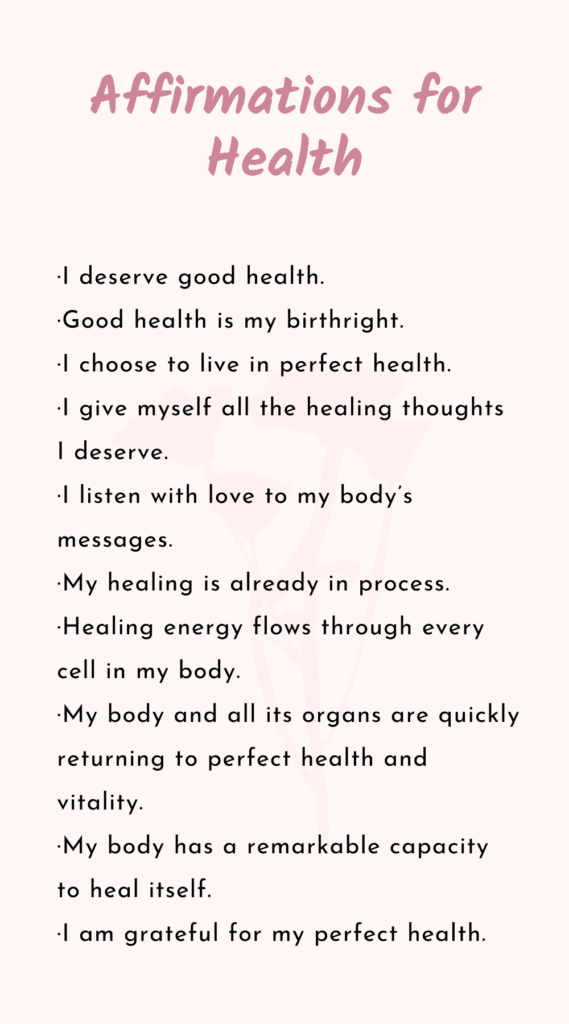 Positive Affirmations Cards
By Louise Hay
This newly designed deck of 64 motivational affirmation cards and inspirational messages will help you remember that at the very center of your being, you are safe and you are whole.
The 4″ x 4″ affirmation cards are a convenient size for placing around your home, car, workplace, or anywhere you will see them often.
Related: Top 50 Sleep Affirmations To Enjoy A Good Night's Sleep
ThoughtFulls pop-open cards are a fun-filled way to add a little extra goodness into someone's day. Each box of pop-open cards holds 30 uplifting quotes to spark unexpected delight. Tuck one into a greeting card, hide one in a mailbox, or leave one with your tip at a restaurant, and use the hidden messages to spread kindness wherever you go!
Related: Top 21 Affirmations For Imposter Syndrome (+FREE Worksheets)
By Casey Wiegand, Paper Peony Press
This set of 62 affirmation cards features beautiful original artwork by Casey Wiegand and hand lettered quotes to motivate, encourage, and inspire.
Affirmation Cards for Women set includes:
62 beautifully illustrated cards with uplifting quotes
Packaged in an heirloom keepsake box
Perfectly sized at 4 in. x 4 in.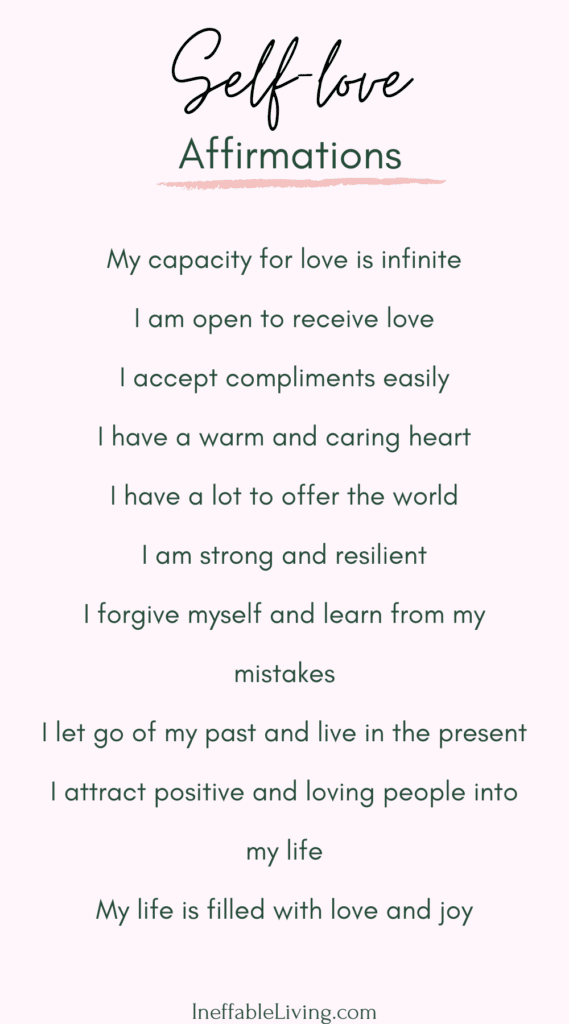 How Positive Affirmations Books Can Help
Here are a few ways that positive affirmations books can help:
1. Boost self-esteem: Positive affirmations can help build self-esteem and promote a positive self-image. When you read affirmations that reinforce positive qualities about yourself, you start to believe them and incorporate them into your self-concept.
2. Improve mood: Reading positive affirmations can uplift your mood and help you feel more positive and optimistic. This can help improve your overall mental health and well-being.
3. Increase motivation: Affirmations can be a powerful tool for increasing motivation and drive. By focusing on positive affirmations, you can cultivate a mindset of success and productivity.
4. Reduce stress: Positive affirmations can also help reduce stress and anxiety. By focusing on positive thoughts, you can redirect your attention away from negative thoughts and emotions, reducing the impact of stress on your body and mind.
Conclusion
Positive affirmations books can be incredibly helpful in promoting positive thinking and improving overall well-being.
By reading positive affirmations, you can program your mind with uplifting messages that can counteract negative self-talk and help you feel more confident and capable.
Hadiah is a counselor who is passionate about supporting individuals on their journey towards mental well-being. Hadiah not only writes insightful articles on various mental health topics but also creates engaging and practical mental health worksheets.
As a BetterHelp affiliate, we may receive a commission from BetterHelp, at zero cost to you, if you click through the link and finalize a purchase.